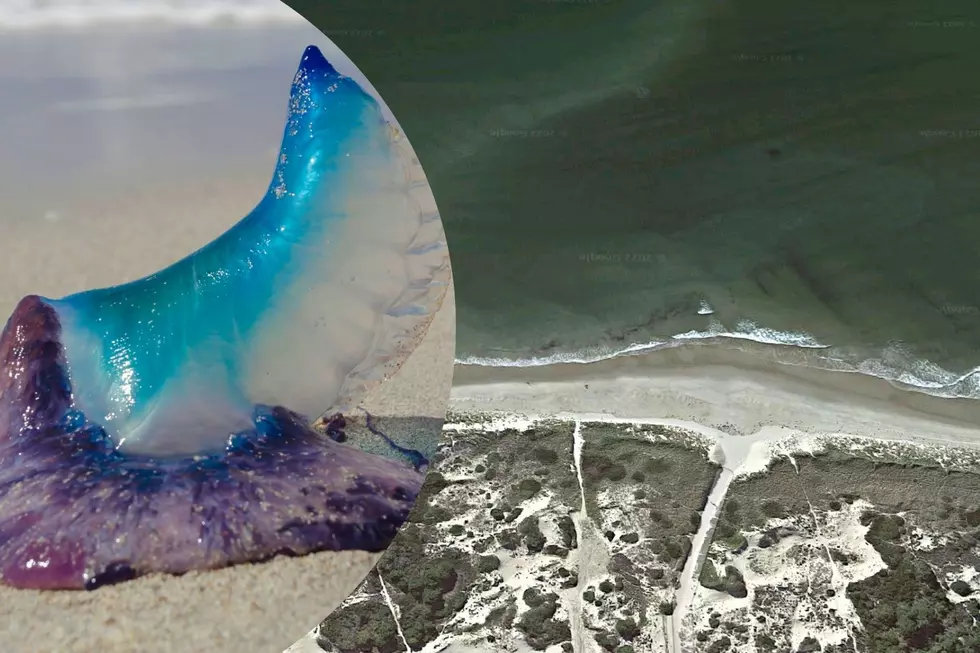 Portuguese Man O' War Reported at Popular Westport Beach
Google Maps and Canva
First, it was dozens of great white shark sightings along the Cape. Then, it was whales landing on boats. Now, Portuguese men o' war are the new topic of discussion after Horseneck Beach in Westport was forced to close Monday due to a reported sighting.
The Massachusetts Department of Conservation and Recreation (DCR) issued a statement the morning of July 25 announcing the sighting and dangerous ocean conditions as the reason for the closure.
Carolyn Assa of DCR confirmed that by law, beaches are required to close after reports of danger, and while the beach and park will remain open to the public, swimmers may want to wait until the coast is clear to avoid a run-in with this kind of sea animal.
What is a Man O' War?
Despite popular belief, these blue and pink floating masses are not jellyfish, but a species of siphonophore.
"Found mostly in tropical and subtropical seas, men o' war are propelled by winds and ocean currents ... and sometimes float in legions of 1,000 or more," National Ocean Service says.
With strands of tentacles and polyps that grow from 30 to 100 feet, men o' war pack a painful punch that causes welts on exposed skin.
What To Do When Crossing Paths With a Man O' War
Whatever you do, do not touch the creature. Men o' war can sting days after they wash ashore. The good news is that their sting is rarely deadly to humans and the pain typically lasts up to 20 minutes.
Horseneck Beach plans to reopen to swimming on Tuesday morning, but if this summer has taught us anything, it's to swim with caution.
Identify These SouthCoast Locations From 1500 Feet
Take a look at these SouthCoast landmarks and see if you can figure them out from above.
Your Complete Guide to Outdoor Dining on the SouthCoast
We compiled a list of all of the restaurants on the SouthCoast that offer outdoor dining. That's right. We did all the legwork for you. Now all you have to do is pick one and call to make that reservation so you can dine al fresco tonight.
More From WBSM-AM/AM 1420