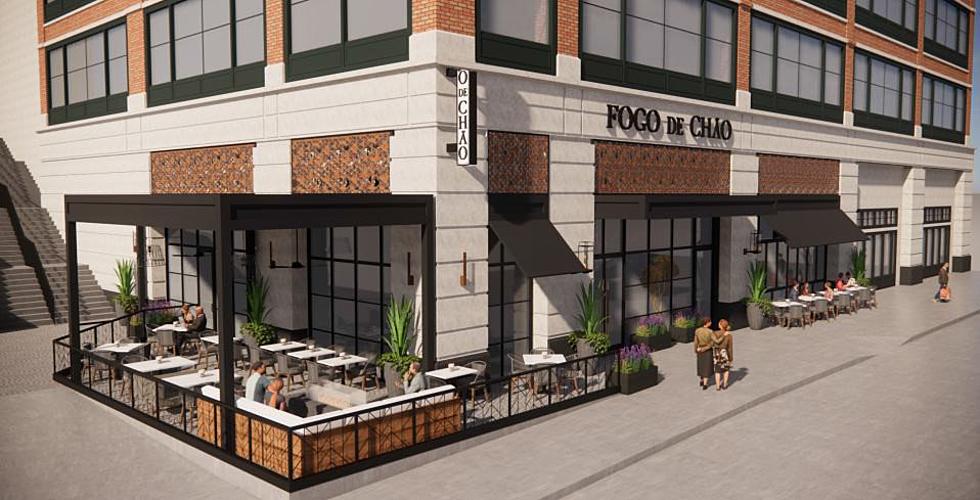 Popular Brazilian Steakhouse Chain Opening at Providence Place
Courtesy Capital Center Commission (CCC)
A Texas-based Brazilian steakhouse chain is getting ready to open its first-ever Rhode Island location at Providence Place.
After seven years of empty restaurant space along Francis Street, Fogo de Chão is expected to take over the former Joe's American Bar & Grill location near CycleBar Studio and Gym.
Fogo de Chão describes itself as an upscale restaurant "where we celebrate the Culinary Art of Churrasco – fire-roasting high-quality, simply prepared meats." The chain is known for its southern Brazilian cuisine and for serving traditional meats and side dishes.
It all sounds like tasty and exciting news for the mall, especially as owners have begun talks about reinventing the space to include condos.
Joe's closed without explanation over seven years ago, so Fogo de Chão definitely has some work to do before it can officially open its closest location to the SouthCoast.
The company submitted outdoor seating renderings to the Design Review Committee of Rhode Island's Capital Center Commission and received approval from the Committee in February.
The Francis Street patio would remain the same size as Joe's American Bar & Grill's, but it's adding extra seating to the patio by the side mall entrance.
With all this construction needed, no actual opening date for the new restaurant has been given by either the mall or Fogo de Chão, though the mall has confirmed a lease was signed.
However, if you just can't wait to try Fogo de Chão for yourself, there is a Massachusetts location in Boston's Copley Place.
Nine SouthCoast Restaurants We Miss That You Might Miss Too
There have been many great restaurants on the SouthCoast that have come and gone over the years, but here are nine we wish we could visit just one more time.
Walk Down Memory Lane at the Dartmouth Mall in 2017
Thanks to artificial intelligence and advances in 3D mapping, Google Maps is slowly rolling out a new feature called immersive view, allowing users to go inside buildings. It looks like Dartmouth Mall is one of the first places in the area to use the new technology, thanks to images from 2017.
More From WBSM-AM/AM 1420