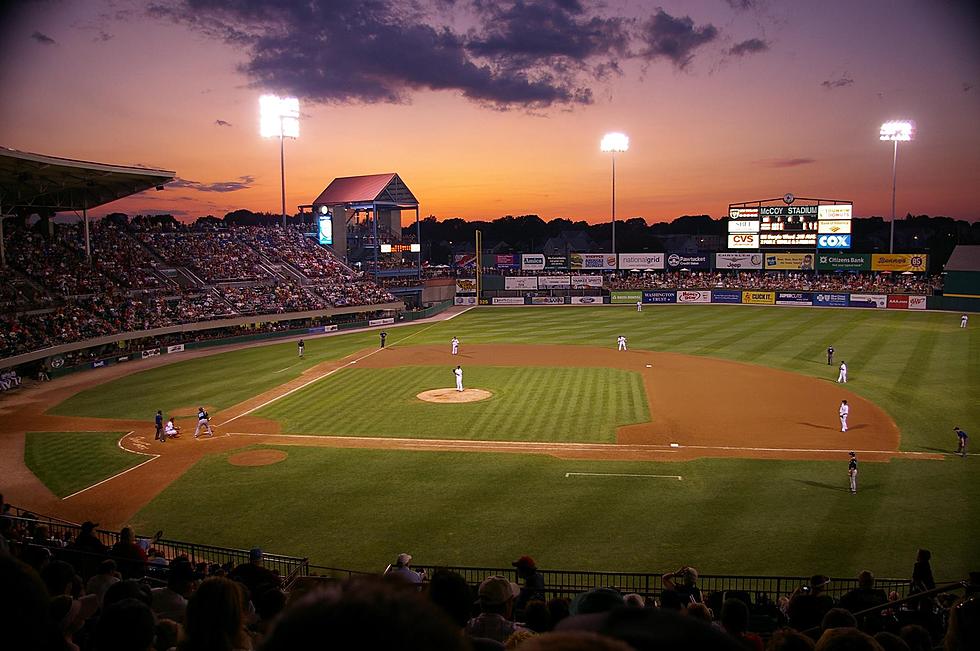 PawSox Fans to Get One More Look at Pawtucket's McCoy Stadium
Pawtucket Red Sox via Facebook
It was a bitter pill for many Pawtucket, Rhode Island residents to swallow when the Boston Red Sox organization announced it would move its Triple-A International League Pawtucket Red Sox to Worcester and out of the beloved McCoy Stadium, where they had played for decades.
The team was to play its final season at McCoy in 2020, but the COVID-19 pandemic forced the cancellation of that season.
Many fans felt they never had a chance to say goodbye to their team or the stadium.
The PawSox became the Worcester Red Sox, or Woo Sox, in April 2021 with a new home, Polar Park.
Pawtucket Mayor Thomas McCoy laid the cornerstone for the stadium that would bear his name in 1940. Team records indicate the stadium was first named Pawtucket Stadium but renamed when Mayor McCoy died in 1945.
McCoy Stadium was home to Boston Braves and Cleveland Indians affiliates before teaming up with the Boston Red Sox in 1969.
It wasn't until Ben Mondor purchased the club in 1977 that the PawSox and McCoy Stadium took off. The beloved Mondor passed away in 2010. A statue of him stood in front of the stadium until it closed.
In November 2022, Pawtucket residents voted to demolish McCoy Stadium to build a new $300 million high school on the property.
Before McCoy Stadium comes down, the administration of Pawtucket Mayor Donald R. Grebien wants to give residents and fans another chance to enjoy the stadium.
Administration spokesperson Grace Voll told me there are plans for a final celebration at McCoy.
"We are planning on having it around this coming Fourth of July and hoping to make it a multi-day celebration," Voll said.
For many years, the PawSox and the City of Pawtucket celebrated Independence Day with fireworks at the stadium.
"The goal is to tie it into the fireworks display, but I don't have anything confirmed, and that could change," Voll said.
As for when we can expect the demolition of McCoy Stadium, Voll said nothing is definite yet.
"We still don't have a timeline on demolition. I would say it is more likely to happen after the summer," she said.
My wife and I were friends with Ben Mondor and other great folks on the PawSox staff. We spent many hours attending PawSox games. My youngest son and I were fortunate enough to throw out the first pitch for a PawSox game.
We miss the PawSox and will miss McCoy Stadium.
LOOK: MLB history from the year you were born
Stacker
compiled key moments from Major League Baseball's history over the past 100 years. Using a variety of sources from Major League Baseball (MLB) record books, the Baseball Hall of Fame, and audio and video from events, we've listed the iconic moments that shaped a sport and a nation. Read through to find out what happened in MLB history the year you were born.
LOOK: Biggest underdog victories in March Madness
Every spring, legions of sports fans turn their attention to college basketball when
March Madness
takes the national spotlight. Using aggregated Associated Press data, BestOdds has come up with 10 of the biggest—and most unlikely—underdog wins in March Madness history.
More From WBSM-AM/AM 1420