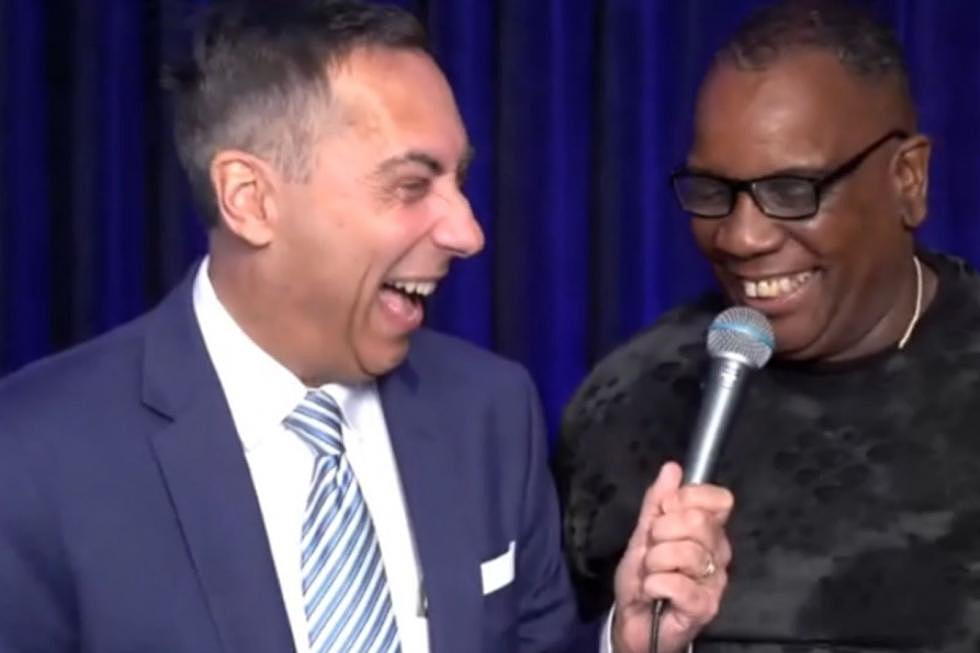 New Bedford's Paul Santos Making Late-Night Debut on ABC6
Paul Santos
On Saturday, Aug. 13, at 11:30 p.m., "Paul Santos Live," seen locally on cable television, will make its debut on ABC6 in Providence.
"It's an idea I've been working towards for some time now, and I'm excited to launch the show in a much larger TV market," said seasoned host Paul Santos, an established lawyer on the SouthCoast when he's not interviewing someone interesting.
For over 30 years, Santos has been best known as an election night host, sports anchor, and TV and WBSM radio talk show personality.
"For now, ABC6 will be airing an edited version of the already produced local show, that's fashioned with the same theme as 'The Tonight Show,' Santos said. "For folks who've never seen it, it's a topical entertainment program with a focus on highlighting local talent. I've always been a big fan of Johnny Carson and I grew up admiring his talent and the show's format.
Santos said the show doesn't have a set schedule yet, although that's in the works. Next year, Santos said the plan is for a 10- to 15-week block of set programming.
"It's a first for both myself and ABC6 that's featuring a local variety show in that timeslot," he said.
Carson had Ed McMahon as a sidekick and Santos has had one of the most talented musicians, Chops Turner, as an entertaining companion. "We have our own band and one of the best, award-winning producers and movie makers helping out, Aaron Cadieux," Santos said.
"I'm always striving to make each show better and better. We're using the Whaler Inn as a live studio with an audience and a perfect backdrop with curtains and all, so it looks really good."
Follow times and dates on the Facebook page of Paul Santos Live.
"It's so encouraging to see all the good wishes and encouragement fans are leaving on the page. I'm super excited over it all," Santos said.
Classic TV Shows With 24/7 Streaming Channels
Want to watch vintage television series for free? All of these shows are streaming on their own 24/7 channels on Pluto TV.
Look Inside New Bedford's Abandoned Orpheum Theatre
New Bedford's Orpheum Theatre has been vacant for decades, but artifacts remain in place as an ode to its rich history. Let's go inside.
WARNING: Under no circumstances should you enter this property. By doing so you risk bodily harm and/or prosecution for trespassing on private property.
More From WBSM-AM/AM 1420