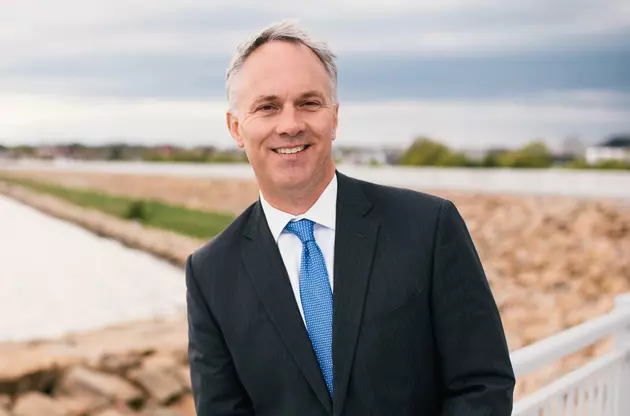 Opinion | Phil Paleologos: New Growth, New Year, New Ideas
Jon Mitchell/Colton Simmons
Happy New Year! As your 'Morning Mayor,' I'd like to start 2018 by offering our people, our full-time mayor, Jon Mitchell, City Council and the economic generating agencies an infrastructure idea to help us become more competitive. Let me cut to the chase.
New Bedford hasn't enjoyed the economic growth that's been seen around Greater Boston. I don't think that's going to change anytime soon. So let's start our own new economy by taking the money being spent on South Coast Rail and create a local infrastructure investment fund that would give life to local economic opportunities, public safety and education for our residents.
Look at the average local annual incomes that hover between $25,000 to $40,000. Compare that to other cities 40 minutes from here and you begin to understand why I'd like you to start thinking about getting state monies, grants, and other assistance, and give New Bedford a new start. This area has the talent to make this happen. All we need is the money that has been going down the wrong track for decades, giving some people a lifelong career. I believe it's our ticket to local fiscal solvency.
We have so many complexities, between health insurance costs and unmaintainable pensions, we have to forge a new direction, so don't let small minds convince you that our local dreams are too big.
Editor's Note: Phil Paleologos is the morning talk show host on 1420 WBSM New Bedford. He can be heard weekdays from 6am-10am. The opinions expressed in this commentary are solely those of the author.
More From WBSM-AM/AM 1420