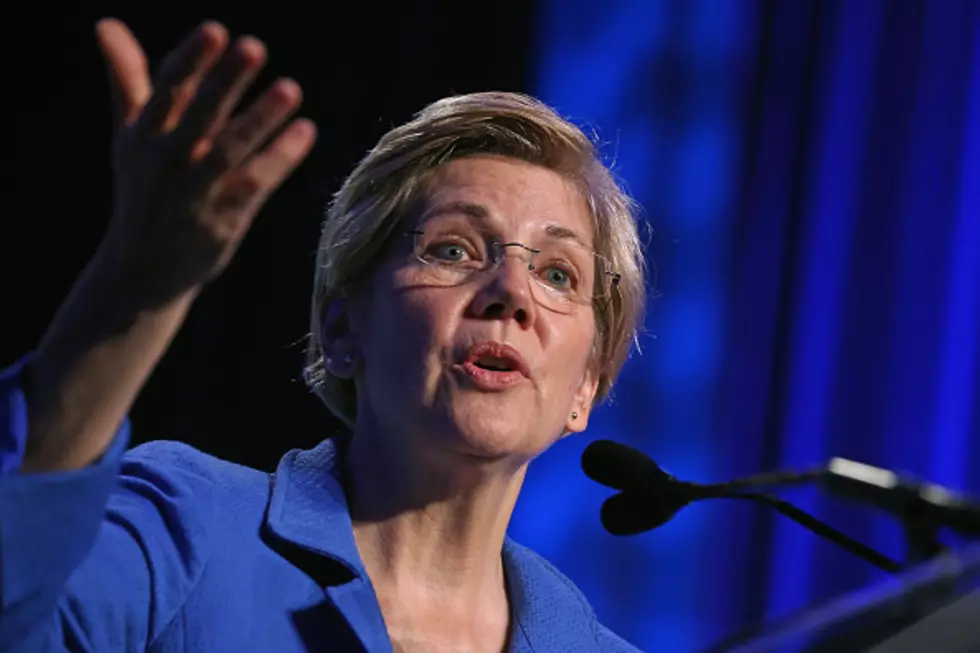 OPINION | Barry Richard: Warren Puts Her Interests Ahead of Ours
Sen. Elizabeth Warren / Getty Images
The Senior U.S. Senator from Massachusetts, Democrat Elizabeth Warren has not only not met with President Donald Trump in the seven months since his inauguration, but she has yet to even speak to him. Not once. She has, however, met with the person Trump defeated last Fall, Democrat Presidential Nominee Hillary Clinton.
Massachusetts has a severe crisis in leadership. Our congressional delegation not only leaves a lot to be desired, but is downright bad for the commonwealth. Senator Warren and the state's other U.S. Senator, Democrat Ed Markey have not only refused to cooperate with President Trump but they continue to do what they can to antagonize him.  Democrat Congressman Bill Keating is largely AWOL.
In a recent interview with WGBH's Greater Boston program Warren confessed that she has not spoken once with Trump. Why not? Could it be that all things in Massachusetts are so ducky that Warren just doesn't need the President's ear? What about the fishing industry, still struggling under the weight of the Obama Administration and years of heavy handed regulation? What about transportation funds and health care reform?  Warren has nothing to talk to the President about?
Elizabeth Warren has been unable to suck it up and accept last Fall's election results. It has become about her and not about us and that leaves Massachusetts and its interests out in the cold. That is the worst kind of leadership. In fact, that is no leadership at all.
Massachusetts deserves better than Elizabeth Warren.
Editor's Note: Barry Richard is the afternoon host on 1420 WBSM New Bedford. He can be heard weekdays from Noon-3pm. The opinions expressed in this commentary are solely those of the author.
More From WBSM-AM/AM 1420