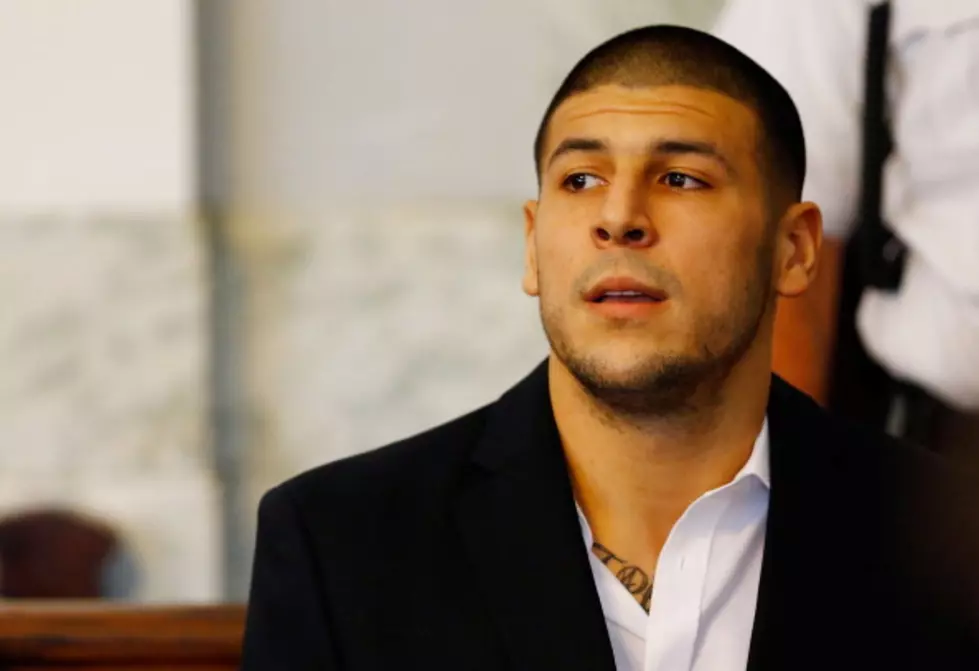 Opening Arguments Made In Aaron Hernandez Murder Trial
Jared Wilkerham/ Getty Images
A defense lawyer in the trial of former New England Patriots player Aaron Hernandez says police and prosecutors targeted his client in the murder case from the beginning.
His lawyer Michael Fee told jurors Thursday in his opening statements that Hernandez is an innocent man and did not kill semiprofessional football player Odin Lloyd in 2013.
Lloyd was dating the sister of Hernandez's fiancee, Shayanna Jenkins.
He says Hernandez ``never had a chance'' because authorities locked in on him right away.
Fee says the investigation into Lloyd's death was ``sloppy and unprofessional.''
He says evidence will show that Hernandez did not kill Lloyd and did not ask anyone to do so.
Prosecutors said in their opening statement that Hernandez orchestrated the killing of Lloyd and then orchestrated the cover-up.
Bristol County Assistant District Attorney Patrick Bomberg took jurors through the sequence of events that led to Odin Lloyd's death.
He played video surveillance that prosecutors say showed Lloyd getting into a car driven by Hernandez shortly before his killing, then video taken at Hernandez's home shortly after the killing without Lloyd in the car.
He showed them an image taken off Hernandez's video surveillance system that showed Hernandez standing outside his basement, holding what Bomberg said was a gun.
Hernandez has pleaded not guilty to killing Lloyd in 2013. Lloyd was dating the sister of Hernandez's fiancee, Shayanna Jenkins.
More From WBSM-AM/AM 1420