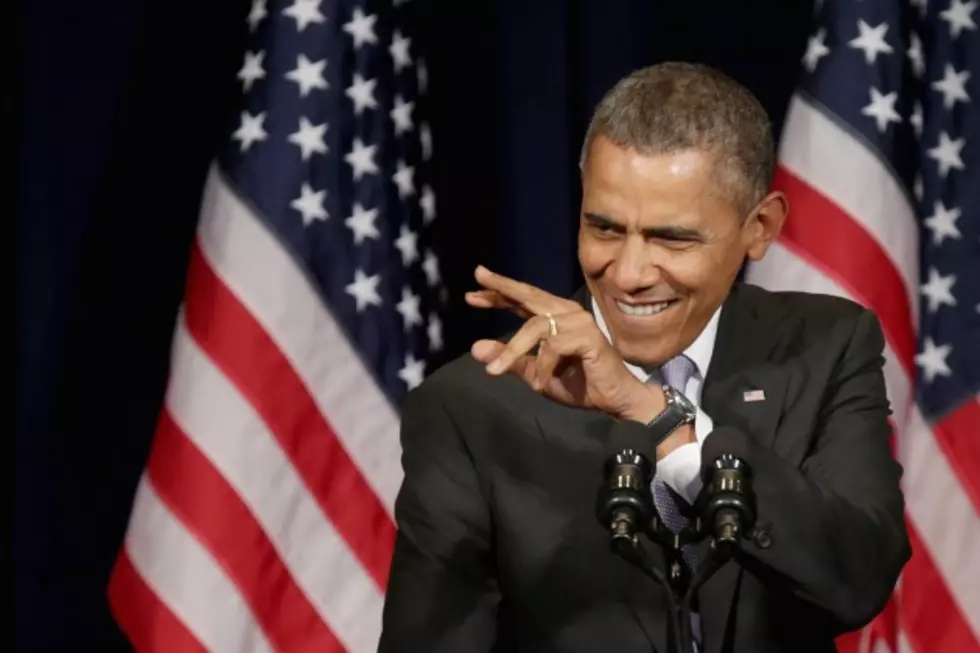 Obama Plans Massachusetts Visit
Chip Somodevilla/Getty Images
Associated Press - President Barack Obama is planning a trip to Boston to help raise money for the Democratic Party.
Obama is set to attend a round-table discussion fundraiser for the Democratic National Committee with about 25 supporters in Cambridge.
Obama is then scheduled to headline a DNC dinner in Boston at the Artists for Humanity EpiCenter with about 70 backers.
Obama's visit follows a stop at Central Connecticut State University in New Britain to renew his push to raise the federal minimum wage to $10.10 an hour.
During his stop in Connecticut, Obama will appear with Democratic Govs. Dannel Malloy of Connecticut, Peter Shumlin of Vermont and Lincoln Chafee of Rhode Island and Massachusetts Gov. Deval Patrick.
Obama than travels to Boston Logan International Airport. The city has become a popular fundraising stop for top Democrats.
More From WBSM-AM/AM 1420