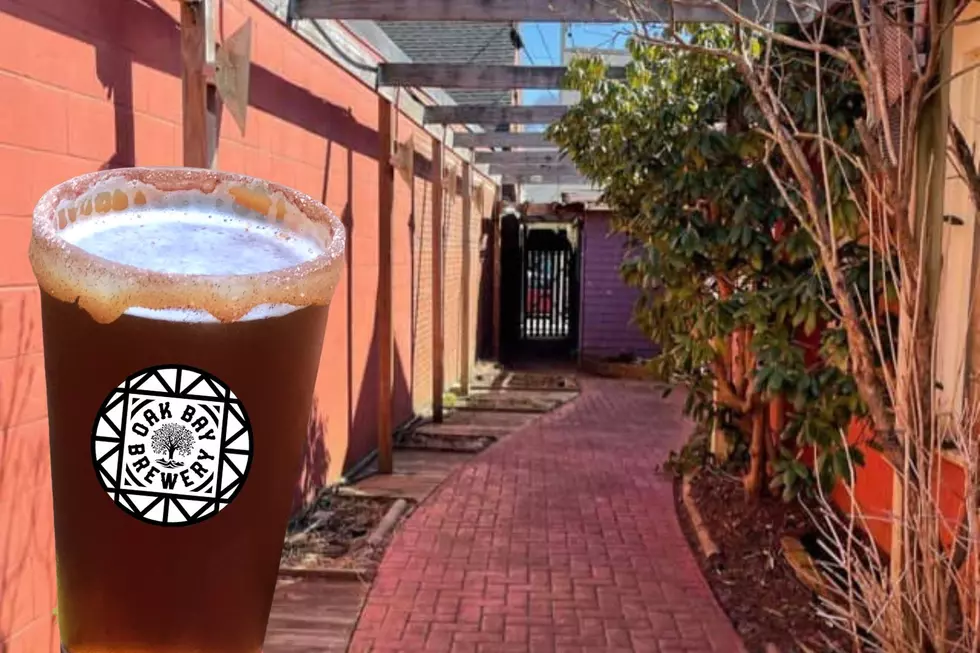 Cheers! New Brewery Slated to Open This Winter on Main Street in Hyannis
Courtesy of Oak Bay Brewery
Brian Poulin of South Plymouth has been passionate about beer for almost thirty years and he's bringing his craft to Hyannis with a brand-new brewery on Main Street. Oak Bay Brewery promises to be a charming spot with farm-to-table menu items, a comfortable atmosphere, and of course, Poulin's delicious local ale that will have people raising their glasses for more.
Where It All Began
Around 1991, Poulin began experimenting with beer recipes. Over the years, he has developed around thirty recipes that have gotten the stamp of approval from friends and family.
"I would brew them and bring them to weddings and parties…I would have a keg set up at home and people just loved it," said Poulin. Through word of mouth, Poulin became known for his recipe, and those close to him encouraged him to open a brewery.
Oak Bay Brewery Lands on Main Street
His first attempt in 2018 didn't pan out, but In 2021, Poulin found the perfect location on Main Street in Hyannis and has been working nonstop to officially open the doors to the public. Oak Bay Brewery hopes to be ready for production by this winter, and Poulin feels that people will love the ambiance and menu.
What to Expect at Oak Bay Brewery
"The vibe is like no other," said Poulin. "I've been to so many craft breweries throughout the country and outside of the US. This place is phenomenal."
One of the biggest draws to a typical brewery is the feeling of seclusion, and Poulin is excited to offer that with a twist.
"(Breweries) are typically off the beaten path. The next big area of growth is bringing them to main street locations," he said.
While Oak Bay has prime real estate on Main Street, it's actually set back about 100 feet from the road, and to get in, guests must walk down a brick alleyway and open a closed gate that opens up to a 1,500-square-foot brick patio.
On the inside, exposed beams, halted ceilings, and skylights add to the ambiance of a brewery with a modern and rustic appeal.
Oak Bay Doing Their Part to Be Green
"We wanted to be super green and environmentally friendly," said Poulin. "We were able to find serving tanks that eliminate all the kegging. In effect, you end up reducing the wastewater. A brewery will typically produce 5 gallons of wastewater per 1 gallon of beer. In our case, we are aiming for a 1 to 1 ratio."
Simply put, the beer goes straight from the tank to the tap, with no need for a "cold room", where kegs usually sit and wait to be tapped, getting the consumer the closest source to the produced beer as possible.
Poulin looks forward to working with and supporting the community by doing events and getting involved wherever possible.
Keep an eye out for the "Now Open" sign, which Poulin hopes to light up by this winter.
Check It Out: AutoCamp Cape Cod is a Glampsite From Heaven
If you're interested in getting one with nature while having access to exquisite accommodations, escape to Autocamp, Cape Cod. You are from "roughing it" here, but it will give you a chance to slow down and take in the beauty of Falmouth. Let's take a look around.
More From WBSM-AM/AM 1420