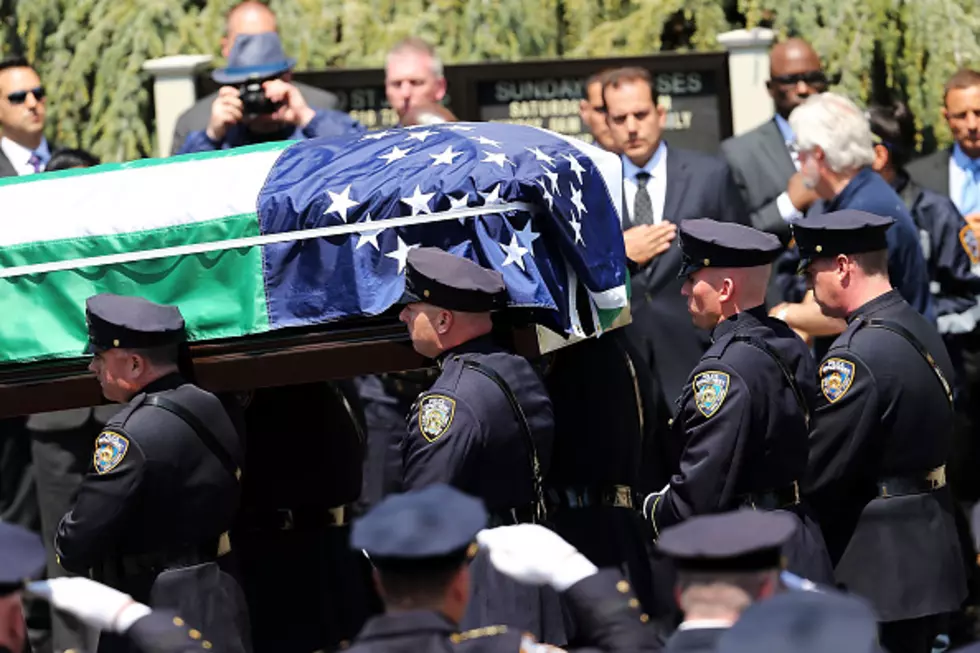 NYC Police Officer Laid To Rest
Getty Images
(Associated Press) - New York City Police Commissioner William Bratton has promoted a young officer after he was fatally shot on the job.
Bratton posthumously promoted Officer Brian Moore to detective first grade during his funeral on Long Island on Friday.
Bratton noted that Moore's death comes amid debate over the role of police officers and controversy over deaths of civilians at the hands of police.
He said officers ``are increasingly bearing the brunt of loud criticism.'' He added, ``We cannot be defined by that criticism.''
The 25-year-old Moore died Monday after being shot patrolling in Queens on Saturday.
Bratton also noted the shooting deaths of NYPD officers Rafael Ramos and Wenjian Liu in Brooklyn in December. He said, ``Once more, we find ourselves together in mourning. It is too soon, much too soon.''
Liu's relatives were among the mourners at Moore's funeral in Seaford, New York.
More From WBSM-AM/AM 1420