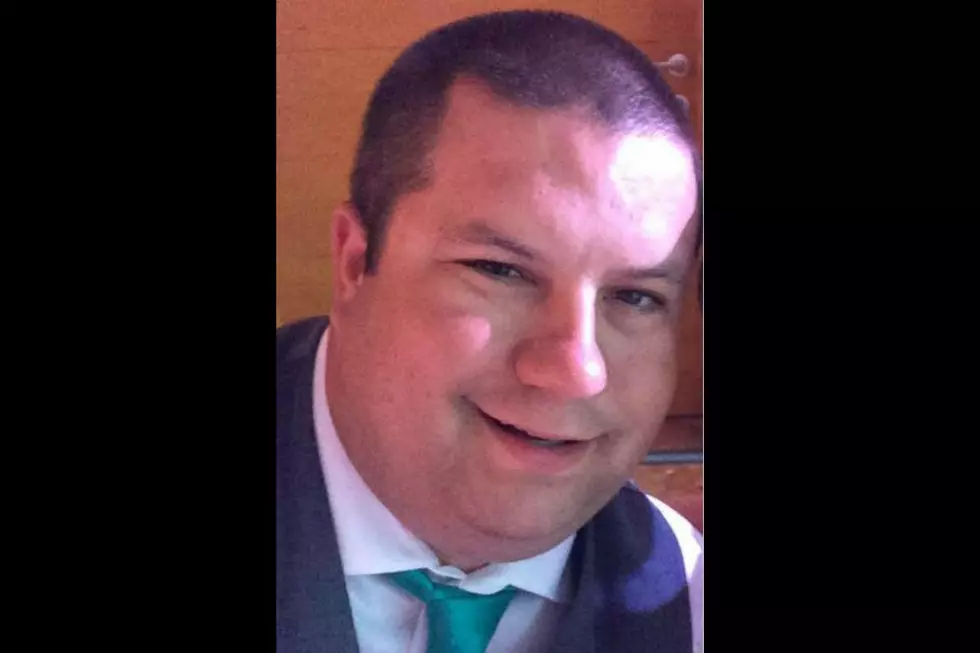 Nobrega Named New Director of Emergency Management for New Bedford
Brian Nobrega/Facebook
NEW BEDFORD — Brian D. Nobrega Jr. of New Bedford has been selected to succeed Mark M. Mahoney, who retired at the end of 2016 but has continued to serve on an interim basis, as the city's next Director of Emergency Management.
"Basically, the position is working with MEMA and FEMA, and also with the police department, the fire department and EMS to make sure the city is ready for anything that mother nature can throw at us," Nobrega told WBSM News of his new position. "Also, anything fire related. If a big housing complex catches on fire, this department provides the logistical support to those agencies responding, to make sure those citizens of New Bedford have someplace to go."
Most recently serving as an administrator for the past two years with the City's Department of Parks, Recreation & Beaches.
"I ran all special events for that department, and I was in charge of all the financial responsibilities for the department," he said. "In doing special events, I had to coordinate with the police department, and the fire department, to make sure they know what's going on."
"I had to make sure the events were ready to go from a logistical standpoint, and make sure the events weren't becoming bigger than they were supposed to be," Nobrega said.
Nobrega has experience in the public and private sector that translate to the duties of Director of Emergency Management, including as an assistant harbormaster with the Town of Dartmouth and an assistant shellfish warden with the City.
Nobrega also worked as Operations Manager for the Community Boating Center for 14 years.
"I ran about 10 Buzzards' Bay Regattas," he said. "That was a big thing, coordinating with the Coast Guard, the Harbormaster's Office, the fire department and the police department. I worked with all of those organizations to make sure that if there was a problem, we were able and ready to respond to anything the event might throw at us."
Nobrega is a certified first responder, CPR- and AED-certified, and first aid-certified, and holds a U.S. Coast Guard-approved 50-ton Captain's license for inland waters.
Nobrega has also led his own private sound and lighting company. Nobrega holds a bachelor's degree in accounting from the University of Massachusetts Dartmouth and completed several courses with the Northeast Maritime Institute in Fairhaven.
In recommending Nobrega, Fire Chief Michael Gomes said he has worked with Nobrega over the past several years and found him to be competent and motivated, as well as knowledgeable in planning emergency responses to events such as the Buzzards Bay Regatta for several consecutive years.
"This position requires strengths in the areas of planning and communications, and Mr. Nobrega has certainly demonstrated these in his current position," said Chief Gomes. "In recent years, the Emergency Management division has handled reimbursement submissions for disaster declarations, and with a background in accounting and his experience in Parks and Recreation, he has managed grants and developed budgets for the department."
Police Chief Joseph Cordeiro said in his recommendation of Nobrega for the position, "Brian Nobrega is an excellent fit for the Emergency Management Director position. It is clear to me that, having worked with him on several projects, he will foster a strong collaborative and cooperative spirit with all the public safety departments in New Bedford."
"Brian Nobrega is a take-charge manager and a quick-learner who works well with others. I believe that he will be an effective emergency management director," said Mayor Jon Mitchell. "That said, he has big shoes to fill with the departure of longtime director Mark Mahoney, to whom the City owes a debt of gratitude for the many storms and other emergency events he has capably managed in the course of his career. I am also personally grateful for Mark's willingness to stay on the past several months during the search for his successor."
Nobrega said he's happy he had the chance to sit down with going Director of Emergency Management Mark Mahoney, getting what he called a "crash course in emergency management."
"There's definitely going to be some big shoes to fill," Nobrega said. "Mark has been very helpful in a smooth transition. I have his phone number and he's been coming by here and there. He's a true asset to the city. Mark is definitely going to be missed, and I think he's going to be a great resource for the next couple of months for me."
More From WBSM-AM/AM 1420