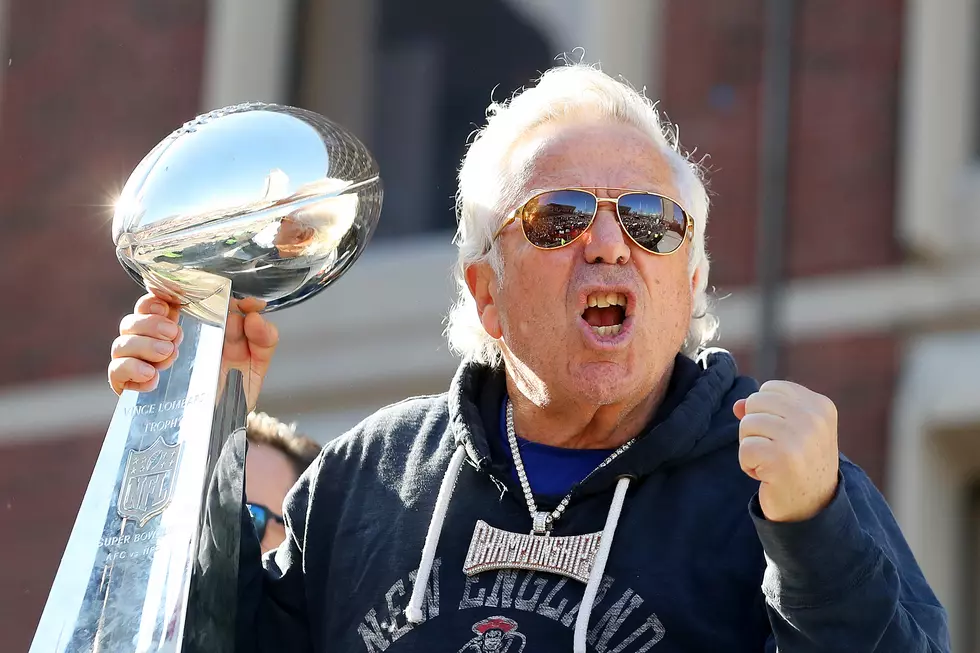 No Kraft, No Scandal [OPINION]
Getty Images
Without Bob Kraft, the Jupiter, Florida prostitution sting would be all hat and no cattle.
We were lead to believe on Friday that undercover officers had charged Kraft while breaking up what appeared to be an international sex trafficking ring operating out of a brothel masquerading as an Asian day spa. In other words, they suggested that somehow Kraft was involved with this sordid operation where kids as young as 14 were being forced to perform sex acts on horny, old, rich white guys.
There may eventually be something to the human trafficking aspect of all of this but to date, authorities have not made an attempt to link Kraft to any of it. As a matter of fact, State's Attorney Dave Aronberg says Kraft faces two misdemeanor offenses of soliciting prostitutes. He called it a "low-level" warrant, which Kraft's attorney can handle pending arraignment next month.
When asked on Monday about the trafficking aspect of the case, Aronberg said no one had been arrested on trafficking charges and indicated that it is possible that no one would be. I was expecting to see footage of traffickers being led away in shackles with liberated victims being hurried away to freedom.
Without Kraft, authorities in Jupiter would have nothing more than a routine roundup of 25 "Johns" on their hands. Hardly the stuff national news stories are made of. Or political careers.
This case better start getting juicy fast, or people might suspect that Aronberg simply embellished the story just a bit to show off the fly he caught in his web.
Barry Richard is the host of The Barry Richard Show on 1420 WBSM New Bedford. He can be heard weekdays from noon to 3 p.m. Contact him at barry@wbsm.com and follow him on Twitter @BarryJRichard58. The opinions expressed in this commentary are solely those of the author. 
More From WBSM-AM/AM 1420