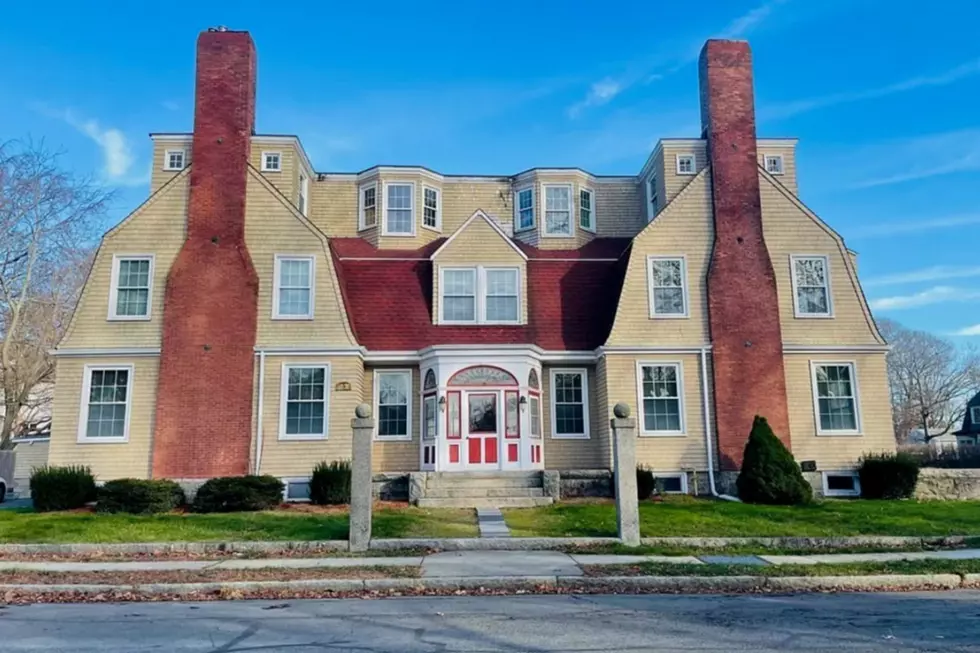 New Bedford's Largest Single-Family Home Is Now On The Market
Charles E. Roberts/Brendan Roberts/Roberts Associates Real Estate
Historic houses are everywhere in New Bedford, but seeing inside the biggest single-family residence in the city isn't something you get to do every day. Luckily, that exact house is for sale and peering inside is like going back in time.
Like many homes on Ash Street in New Bedford,  No. 52 was built a very long time ago.
Back in 1884, it was commissioned for William D. Howland, the former treasurer and defacto head of New Bedford Manufacturing Company. At the time, no expense was spared in making this house. It had a corner lot, over 8,000 square feet of living space, an indoor flushing toilet (a big deal at the time) and a secret safe near the kitchen.
Sadly, the Howland family only enjoyed its luxury living quarters for a few years. By 1897 the mills were in financial trouble and with mounting personal and professional debt, William took his own life in April of that year.
Even worse for the family, the house had to be sold at auction to cover some of those debts and by September 1897, Dr. Charles Dudley Prescott had purchased the Ash Street property.
As the attending physician at Ash Street Jail, the home was a perfect location for Dr. Prescott. He also worked at St. Luke's Hospital and saw patients in the house itself. Dr. Prescott passed away at his home in 1920 and I'm sure there are some who think he still lingers there today.
There aren't too many details on who owned the home after Dr. Prescott passed, but by 1941 the house had become the local headquarters for the American Red Cross.
By 1976 it was listed on the National Register of Historic Places as part of the County Street Historic District and now it could be someone's home once again.
According to sales records, this house has been on and off the market for most of the last decade and it is currently in foreclosure. Some rooms are completely renovated, while others look like they haven't been touched since the 1920s, but with an asking price of $749,900, there is so much potential.
Hopefully, the new buyers aim to continue the updates and make this place a full-time residence and don't simply buy it to create apartments or office space.
Keep scrolling to see why this former Howland home needs new owners who appreciate this important piece of New Bedford history.
See Inside New Bedford's Largest Single Family Home
With over 8,000 square feet of living space, this six bedroom home on Ash Street is the largest single family residence left in New Bedford.
The house has been on and off the market for years and has had various levels of renovations done inside, but the history absolutely remains.
See the mix of old and new someone may soon snatch up for an amazing price.
More From WBSM-AM/AM 1420