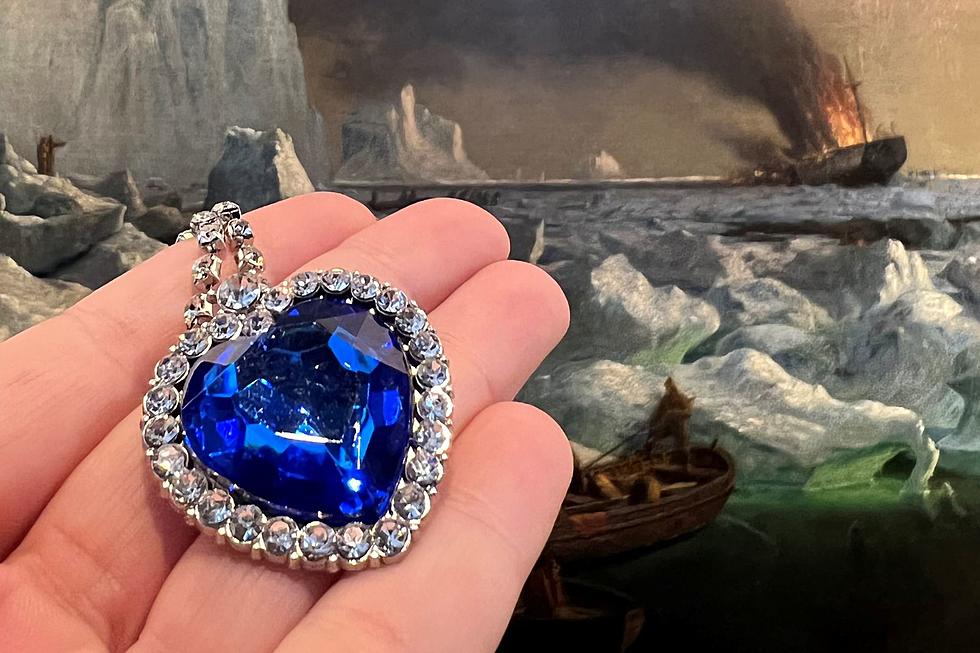 New Bedford Will Bring Titanic Back to Life at Special Event
William Bradford
The New Bedford Whaling Museum, New Bedford Food Tours and New Bedford Film Society are about to make my Titanic dreams comes true.
I'm talking about one of the highest-grossing films of all time and, if I'm being honest, one of my favorite movies. It's also the reason I'm a diehard Celine Dion fan. I'm beside myself that this immersive experience is happening.
On Sunday, April 16, the museum will host a special screening of James Cameron's Titanic, with pre-show food and activities inspired by the film.
The museum doors open at 11:30 a.m.
"Grab a period-inspired snack provided by Scuttlebutt Coffee House, listen to a live violinist and search for the Heart of the Ocean necklace in a scavenger hunt," the museum said on its website, adding, "Costumes Encouraged."
It looks like organizers aren't holding back when it comes to making sure we feel like we were on the ship back in 1912. The screening comes on the 111th anniversary of the ship's sinking in the Atlantic Ocean after hitting an iceberg.
So, how comfortable is the museum theater for viewing one of the most famously lengthy movies ever made? And how's the sound?
Mocha J. Herrup, founder of the New Bedford Film Society, said, "That's definitely a big benefit of screening films at the Whaling Museum. Great sound as well. Celine Dion is gonna sound great."
Pamela Shwartz of New Bedford Food Tours said: "We do these events because they are fun. We are excited to add more to the list of all the things that make New Bedford and the SouthCoast an awesome place to live. And who doesn't love a good excuse to dress up?"
Tickets are available for $28 here.
1912 Titanic Maiden & Final Voyage
Lesser Known Museums of New Bedford
Everyone undoubtedly thinks of the New Bedford Whaling Museum when they look for an indoor day in the city. However, there are actually quite a few museums throughout New Bedford for a wide range of interests. We found a few you might not have explored yet that are definitely worth the trip.
More From WBSM-AM/AM 1420