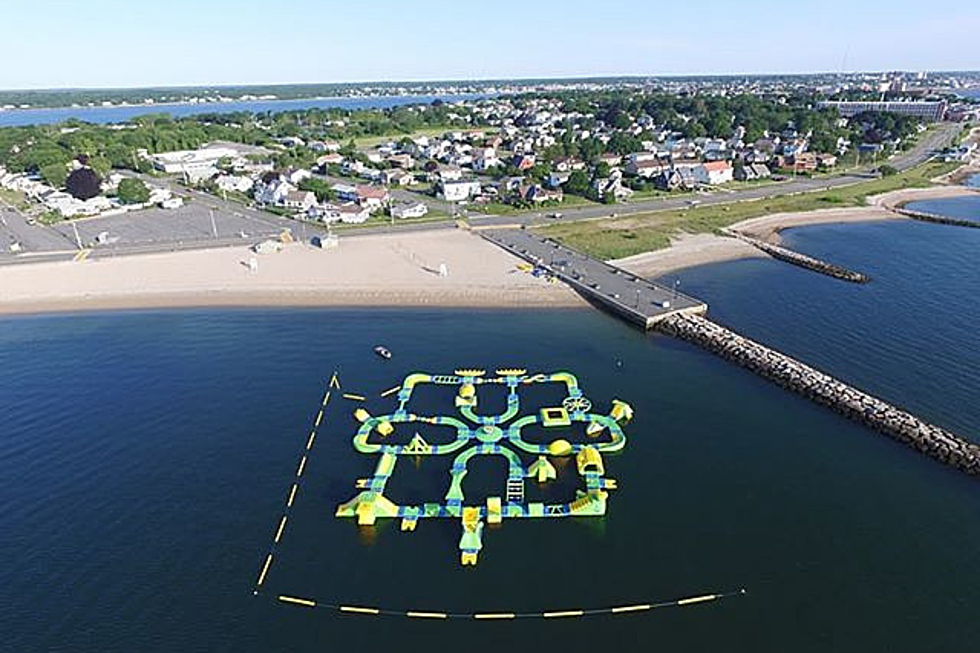 New Bedford Water Park Isn't Free to Residents [OPINION]
Courtesy of Victor Lourenco
There are lots of ideas and opinions about the unopened water park that is floating off the public beach in New Bedford. Let me correct one misconception.
The water park isn't going to be free. You are going to have to pay to use the water park. It is a partnership between a private company and the City of New Bedford, but it isn't going to be free for the residents of New Bedford.
I don't know exactly what the price is going to be for the water park in New Bedford. I don't even know if it will ever open at this point. They just missed one of the busiest weekends of the summer when the Independence Day weekend came and went without the park opening. If I was Altitude H2O, the private company that put the park in the South End, I would be demanding to know why our capital equipment sat idle in New Bedford, when it could have been earning in another location.
The Altitude H2O website doesn't disclose the price to use the New Bedford water park at this time. The site also doesn't give a date for when the park will open in the city.
WBSM previously reported, from a City of New Bedford press release, that it would be "$15 to $30 for single and double sessions." The Altitude H20 New Bedford site says it will be 45-minute sessions. Just as a comparison, a day pass to Water Wizz in Wareham is $40 per person; that will get you up to eight hours at that park. Meanwhile, Altitude H20 is apparently giving you just 90 minutes for almost the same price, and doesn't have nearly as much to offer as Water Wizz.
Under the cheapest price, a family of four will pay $60 for 45 minutes of fun at the New Bedford water park.
There are a lot of important questions about the water park in New Bedford. But the people should be clear about one thing–this isn't a free park like the rest of the city's parks.
Chris McCarthy is the host of The Chris McCarthy Show on 1420 WBSM New Bedford. He can be heard weekdays from 10 a.m. to noon. Contact him at chris.mccarthy@townsquaremedia.com and follow him on Twitter @Chris_topher_Mc. The opinions expressed in this commentary are solely those of the author. 
More From WBSM-AM/AM 1420