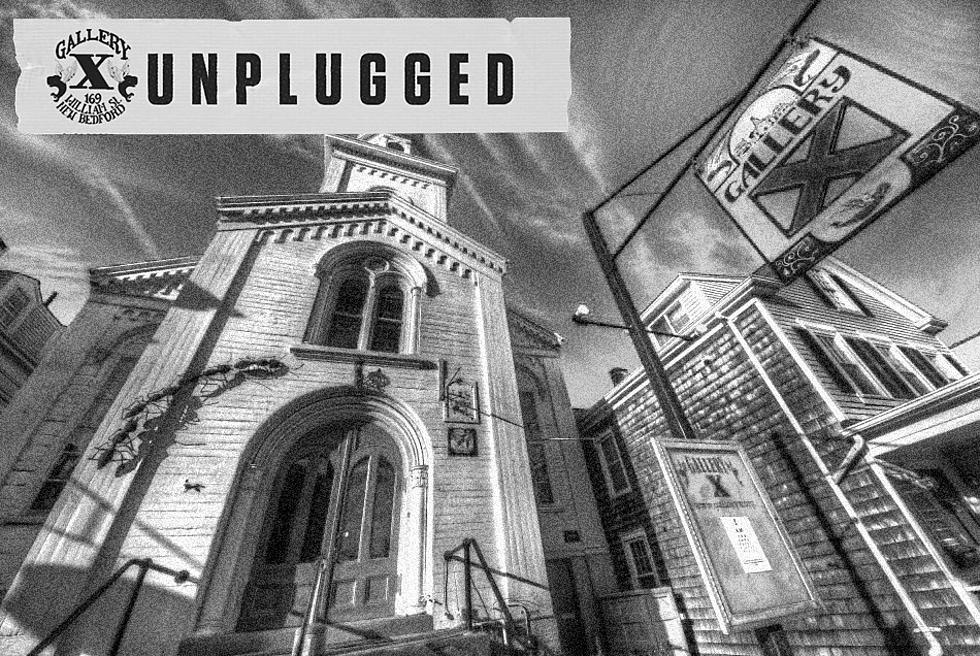 Unplugged Music Series Coming to New Bedford [TOWNSQUARE SUNDAY]
Gallery X via Facebook
Gallery X at 169 William Street in New Bedford is about to become a regular music venue.
Thanks to funding from the Massachusetts Cultural Council, Gallery X is beginning a series of music performances next month entitled "Gallery X Unplugged." Most performances will be held on the second Thursday of every month as part of "AHA Night" in downtown New Bedford.
Other performances will be held to coincide with the opening of new exhibits at Gallery X.
All performances will be free.
Musician John Nieman joined me this week on Townsquare Sunday to discuss the new program. Nieman has a long history of playing music locally and being involved with Gallery X. He said organizers are grateful for funding from the Cultural Council and are now lining up performers.
Nieman said the music will be acoustic in nature and have a softer sound, and some of the performances will be instrumental only. When warmer weather comes our way, some of the performances may be moved outdoors. He said there's lot of enthusiastic interest in "Gallery X Unplugged" by both musicians and supporters of Gallery X.
John Nieman's Townsquare Sunday interview can be heard here:
Townsquare Sunday is a public affairs program heard every Sunday morning at 6 and 11 a.m. on 1420 WBSM. The program highlights individuals and organizations working to make the SouthCoast a better place to live and work.
if you would like your organization featured on Townsquare Sunday, please e-mail the host at jim.phillips@townsquaremedia.com.
New Bedford's Ice Skating Rinks of the Past
New Bedford's Brooklawn, Buttonwood, and Victory Parks drew huge crowds to their ice skating rinks. Check out some vintage photos courtesy of Spinner Publications of what it was like on the ice in the Whaling City back in the day.
A Guide to New Bedford's Memorial Tanks and Cannons
New Bedford has a large assortment of military hardware scattered throughout the city to honor various veterans organizations. See them all listed here.
More From WBSM-AM/AM 1420