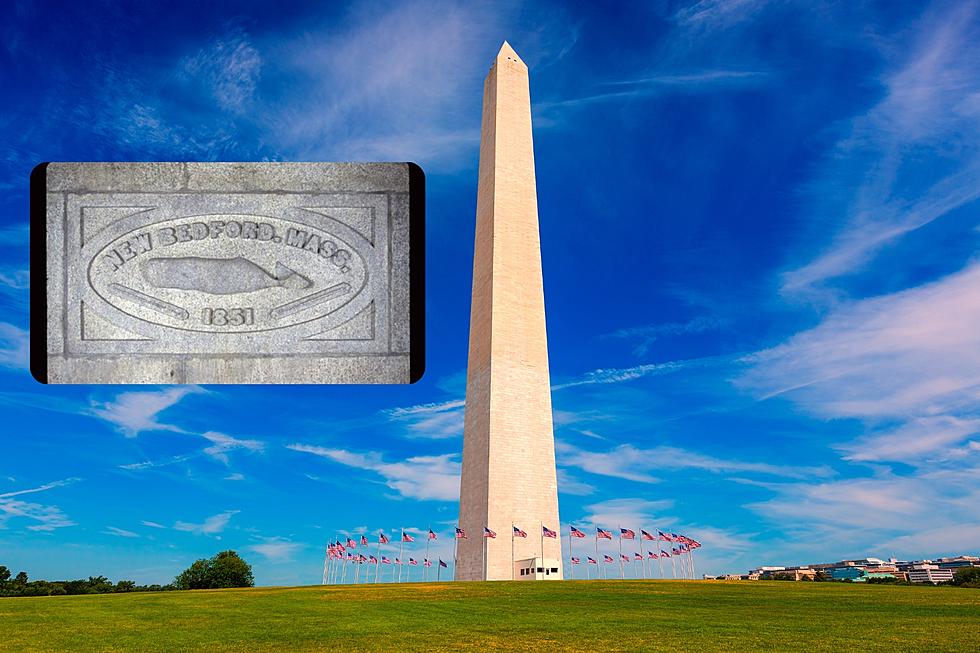 New Bedford Is Honored Inside the Washington Monument
Lunamarina via Canva; nps.gov
Presidents Day is an appropriate holiday to learn that the Washington Monument, the nation's best-known memorial, is also home to a commemorative stone for New Bedford, Massachusetts.
It's one 193 memorial stones built into the east and west interior walls.
The Washington National Monument Society welcomed cities, states, nations and others to contribute memorial stones to finance and help build the monument, among which New Bedford is proudly displayed at the 170-foot level.
Paying homage to ancient civilizations, the monument was built in the shape of an Egyptian obelisk.
The park rangers suggest if you want to take a photo of New Bedford's commemorative stone, take the 70-second elevator ride to the observation level, and you start descending the almost 900 steps winding their way down to New Bedford's stone.
The park rangers had stopped visitors walking up the staircase in the early 1970s because of health issues – namely a lot of heart attacks – vandalism and defacement scarring.
There is another alternative, and that's to take the virtual walk to see New Bedford's commemorative stone. The order of stones is as if you were walking down from the top of the monument to the bottom.
Photographs of the memorial stones can be viewed in the online photo gallery on the National Park Service Washington Monument website.
The Washington Monument took 36 years to complete, delayed 20 years because of unnecessary politics, financing and the Civil War.
The monument society required that the stones be durable, quarried in the United States and be of the exact size necessary for construction. There were many stones sent by foreign countries.
Today's monument has gift stones from places as diverse as Japan, Greece, Turkey, Egypt, Siam – now Thailand – Wales, Ireland and Great Britain.
George Washington and the American republic experiment seems to have been admired by people at home, like New Bedford, and around the world.
"Hail To The Chief" With These 10 Presidents' Day Cards
Wish that special American in your life a Happy Presidents' Day with these 10 Commanders In Chief.
Who are the Richest Presidents in Today's Dollars?
More From WBSM-AM/AM 1420