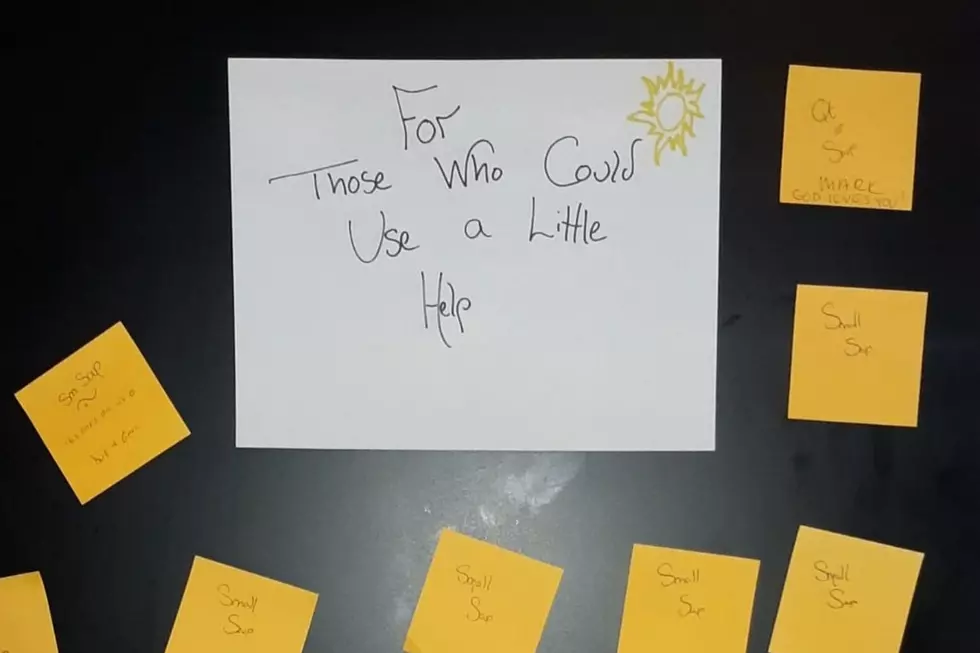 New Bedford Soup Shop Supports Those in Need with Creative Wall
Destination Soups via Facebook
We're really starting to feel that cold winter weather that this region is known for. Filling up your gas tank in the morning is now a project that requires you to mentally prepare before braving the elements including air that hurts your face. We all start to look forward to warm comfort food like a hot cup of soup.
Destination Soups in downtown New Bedford knows that a hot cup of soup can bring a smile to anyone's face and can mean the world to someone in need. That's why they've started this latest project. The soup shop posted about it on the Facebook page.
"We love our customers and we love our community. Several people have reached out to us over the years about ways to help and spread love to people in our community. A customer gave us seed money to start this wall at our store. These are pre-bought vouchers for meals that anyone can redeem for a hot cup of soup or whatever. With very little advertising or promotion, more and more of our big-hearted customers have followed suit and pre-bought items for whoever needs one. If you or someone you know wants a pre-bought meal or snack, our neighbors have our backs."
First of all, Destination Soups is truly amazing to host such a program, and the customer who gave them the money to get it started should know that they have a heart of gold and I hope that they are blessed beyond belief in 2021.
This warmed my heart more than any cup of soup ever could.
Enter your number to get our free mobile app
How to Make Pretty People Soup
More From WBSM-AM/AM 1420