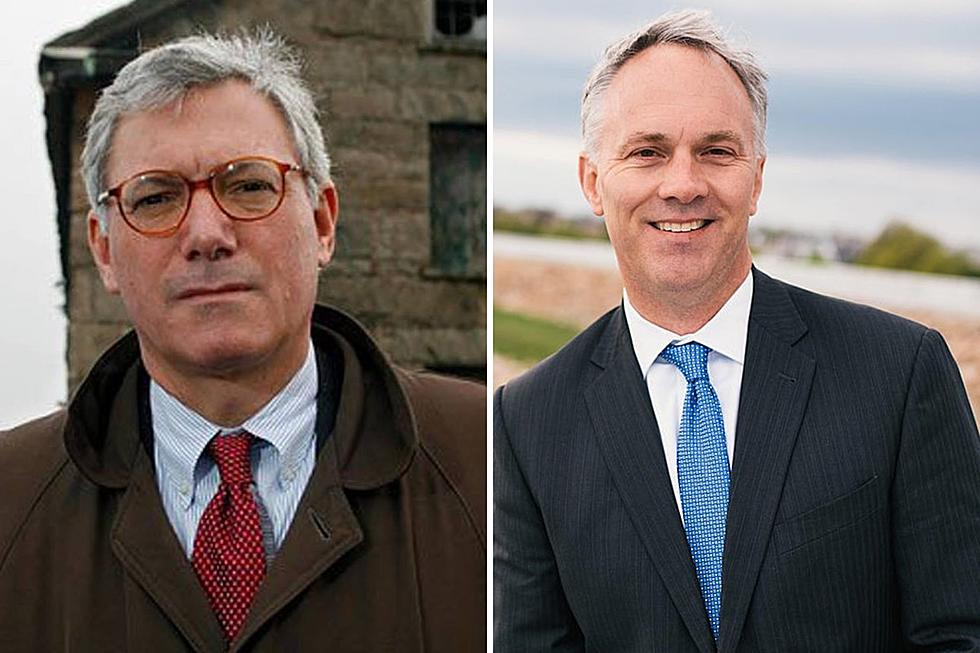 Former New Bedford Mayor Lang Won't Challenge Mitchell This Fall
Photos via Facebook
NEW BEDFORD (WBSM) — Former New Bedford Mayor Scott W. Lang won't be throwing his hat into the ring, stating on WBSM's SouthCoast Now program Thursday morning that he won't be running this fall for the office he previously held for six years.
"I have had so many sleepless nights," Lang said. "I am happy to do anything I can, but I have a law firm that demands every single waking hour of my days. I have so many people counting on me, and timing is everything. My practice is going gangbusters, and I just don't see it."
Lang would have instantly become the most serious challenger to incumbent Mayor Jon Mitchell, who announced last week that he is seeking a sixth term and told SouthCoast Now hosts Marcus Ferro and Chris McCarthy that he "still has passion for the job."
However, Mitchell won't have to run against his immediate predecessor to continue that passion.
"I don't believe that the timing for me at this point is appropriate," Lang said. "It's extremely, extremely unlikely, because it would be impossible for me to do it."
When Ferro and McCarthy brought up that there still is one day remaining to take out papers, Lang encouraged others to step up.
"That's true. That's true," he said. "I'm going to tell you right now, tell the people here in this city, if you've thought about it, get your 50 signatures and run. You don't need Scott Lang to run."
Lang called Mitchell "a formidable opponent," but questioned why he waited so long to announce his decision to run for a sixth term.
"I'm not sure why the sitting mayor would wait as long as he did," Lang said. "I fully expected him always to run, and I have no problem with him running…but I think I have made so many commitments, how do I tell (clients) 'I'm sorry, I'm supposed to try your case in November, but I'm doing a 'Get Out and Vote' that day?'"
Lang also said Mitchell "can do better" as mayor if he is elected to serve for another four years.
"I think he can do better. I think anyone can do better, but he needs the input," Lang said. "He needs the input, he needs to listen. That's what it comes down to."
Lang, a prominent lawyer in the city who has served on the Democratic National Committee and also spent time working as a sports agent, served as the 37th Mayor of New Bedford for three terms, from January 2006 until January 2012. He had announced prior to the 2009 election that his third term would be his last.
He then returned to his successful law practice, but has remained active on the political scene since the end of his time at City Hall. Lang had pondered a run for the U.S. Senate against incumbent Ed Markey, before opting instead to endorse Joe Kennedy in the 2020 Democratic primary.
Lang has been an outspoken critic of the change to a four-year mayoral term in New Bedford and of the burgeoning offshore wind industry and the impact it will have on the city's fishing industry.
He has also not shied away from being critical of Mitchell when he felt it was necessary, such as standing up against Mitchell's plan to decommission Engine 8 of the New Bedford Fire Department.
While six other individuals pulled papers to run for mayor this fall – Nathan Almeida, Evan Ziedenburg, Ryan Duarte, Michael Janson, Xavier Cardona and Jesse Soares – none have the name recognition of Lang.
New Bedford City Council President Linda Morad and Councilor at Large Brian Gomes, the two longest-serving councilors and who both have run for mayor in the past, both said last week that they have not ruled out a run against Mitchell.
Potential candidates have until tomorrow, July 28, to take out nomination papers, and must return them with the required number of signatures by Tuesday, August 1 for certification.
WBSM's Top SouthCoast Stories 7/3 - 7/9
More From WBSM-AM/AM 1420