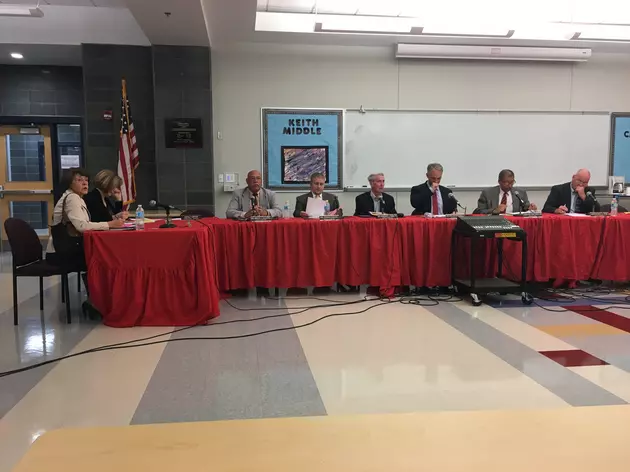 New Bedford School Committee Decides on Memorandum Of Agreement With NBEA
Tim Dunn/Townsquare Media
NEW BEDFORD - The New Bedford School Committee unanimously voted to ratify the Memorandum of Agreement (MOA) regarding administrators at DeValles and Congdon Elementary Schools in an executive session at Keith Middle School on Monday night.
The MOA between the School Committee and Unit B of the New Bedford Educators Association Inc. will now order an adjustment to the pay of two assistant principals in the city, one at Congdon Elementary and the other at DeValles Elementary. The vote to ratify the MOA will allow the addition of $2,700 to the administrators' stipends.
The pay raise comes from extra work put on the shoulders of the two assistant principals. One principal, Darcie Aungst, oversees the two schools and their administrations.
"That's to ensure that we have full administrative support at each site," Superintendent Dr. Pia Dirkin said. "Miss Aungst is doing a very strong job of building those leadership teams and to allow our assistant principals to do the jobs they need to do."
Mayor Jon Mitchell was one of the unanimous votes to give the assistant principals a boost. He says that it was reasonable to boost their stipends.
"Those two schools together have one principal so under the circumstances that the assistant principals have to shoulder a much larger load and so it was reasonable for their compensation to be adjusted accordingly," said Mitchell.
The next School Committee meeting is scheduled for October 16th at 6:00 p.m., back at Keith Middle School.
More From WBSM-AM/AM 1420