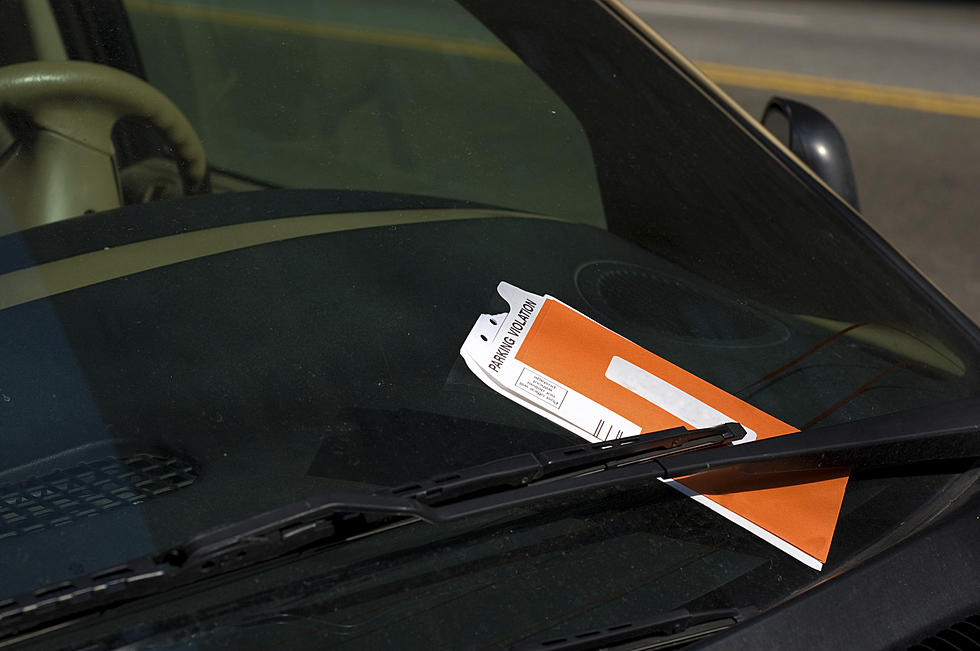 New Bedford Residents Being Violated by Tickets? [SOUTHCOAST VOICES]
iStock
THIS GUEST OPINION PIECE BY:
Lisa White lives in New Bedford with her husband and daughter. Originally from the west coast, and brought east by her husband's military career, Lisa knew she'd found where she was meant to be when she first saw New Bedford.
The city needs to develop actual sources of revenue, rather than just rely on revenue generated from ticketing the citizens.
The city was gracious and generous enough to grant two free hours of parking at meters for the holiday season. But what they didn't announce was that they were going to be instructing their parking authority officers to instead go into the neighborhoods and ticket city residents parking in front of their homes. One city resident estimates the number of legal parking spots per block to be 16, but just a quick look down most of our city's streets, with all the multi-tenements, will tell you that far more than 16 residents live on each block.
This table, taken directly from the New Bedford fiscal year 2018 adopted budget, illustrates the city's intention to continue increasing man-hours for parking enforcement officers in neighborhoods and increase revenue generated by issuing violations to residents. The revenue generated from parking meters is negligible, at less than $70,000 for the North End meters. However, the total revenue generated by parking enforcement officers is over $1.2 million annually.
In fact, as stated in the table, the city was directing parking enforcement officers to write an additional 6,000 tickets in our city's neighborhoods in 2018 alone. The goal was to write 17,000 parking tickets in our city's neighborhoods for 2018. In 2020, the city has budgeted for yet another increase in ticketing residents and projects revenue approaching $1.5 million. Since the amount payable for a parking ticket isn't increasing, we can assume that they expect to be writing more tickets.
The curious part is that, though the traffic commission's strategic goals are to "maintain the safety of pedestrians and drivers in New Bedford's neighborhoods," they are planning on writing fewer tickets to drivers not obeying the speed limits in school zones and not yielding to pedestrians in our crosswalks. The department's numbers speak for themselves, regarding the true strategic goals: in 2020, they intend to write 15,000 parking violations in our neighborhoods, and only 50 in school zones and crosswalks. That means for every driver speeding through streets adjacent to schools or disregarding people in crosswalks that is ticketed, 300 area residents will also be ticketed for parking at their homes.
So where does this money go? One might assume the logical endpoint for these funds to be back into the roads to help our infrastructure and fill some of the massive potholes in our city's roads. But surprisingly, while the city anticipates an increase in parking violations written to residents and revenue, they also are projecting a decrease in the number of potholes they will be repairing. In 2016, the city repaired 12,567 potholes, and that number has been steadily declining each year. In 2019, the projected number of repaired potholes fell to 8,800 and the goal for 2020 is to repair only 8,000.
So the residents of the city of New Bedford have a gloomy parking and roadway forecast for 2020, which includes more parking tickets and potholes.
Editor's Note: SouthCoast Voices is a series of guest opinions from newsmakers and other people across the region, on relevant issues that directly impact the people of Greater New Bedford and the surrounding communities. The opinions are solely those of the author. If you are interested in contributing, please contact tim@wbsm.com for more information. 
Enter your number to get our free mobile app
More From WBSM-AM/AM 1420