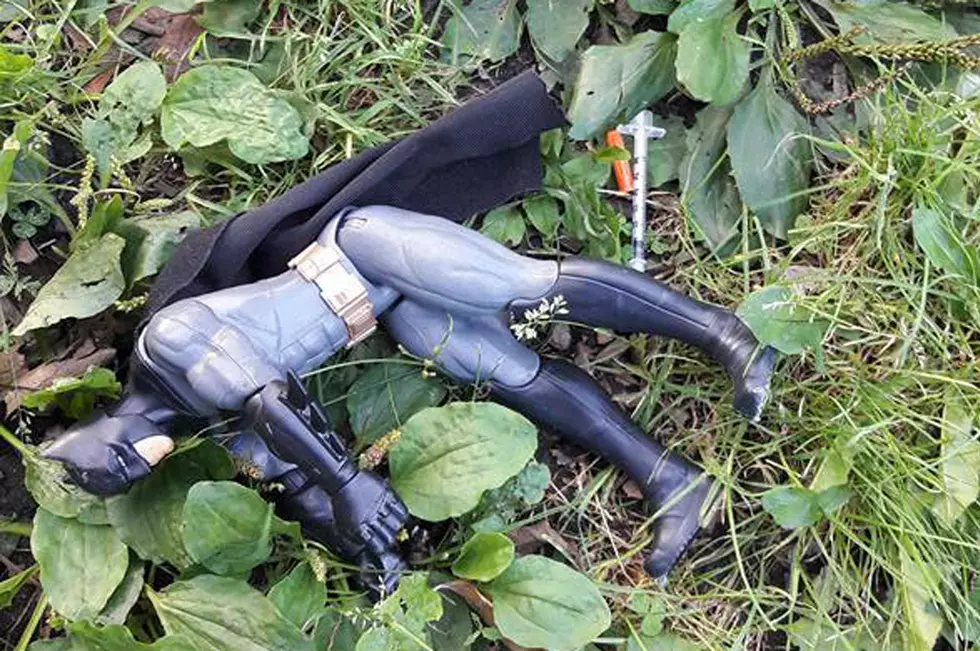 New Bedford Police: Council Candidate's Claim of Needle Stick is an 'Anomaly'
Dr. Christopher Boerl for New Bedford City Council/Facebook
NEW BEDFORD - A City Council candidate claims his spouse was stuck with a hypodermic needle at Buttonwood Park.
Christopher Boerl posted to his campaign's Facebook page Saturday evening, saying his family was at Buttonwood Park earlier in the day when his wife went to pick up their four-year-old son's Batman toy from the grass. While she did so, Boerl tells WBSM News she was stuck by a needle that had been obscured by the toy.
"And I look over and she's just standing there kind of like a deer in the headlights," described Boerl. "We've seen needles everywhere and I just immediately was like 'Did you get poked?' And she just had that look like something bad had just happened."
Boerl's wife was taken to St. Luke's Hospital for further examination. She was given the appropriate care and will be monitored for a year for any possible developments.
New Bedford Police confirmed they received a report Saturday of a woman being stuck with a needle at Buttonwood Park. However, police say the report "appears to be an anomaly" as they have not had any similar reports prior to Saturday.
Boerl says this wasn't his family's first encounter with a hypodermic needle. Boerl says he and his son were walking to their North Street home from the Andrea McCoy Recreational Center about a month ago when they found a needle on the sidewalk. Boerl flagged down a passing ambulance, and paramedics disposed of the needle.
As a candidate for a Councillor-At-Large seat on the New Bedford City Council, Boerl believes the issue of addiction and the hazards posed to the community need to be more fervently addressed. Boerl suggests it may be time for the city to start compiling a database of where needles have been found.
"Maybe by having that information we can then identify hotspots across the city, and really focus our energy and our attention and our dollars and resources on those areas." Boerl says the reporters of that information would remain anonymous.
Police say they are working with the New Bedford Department of Public Health and the Department of Public Infrastructure to check the area of Buttonwood Park where Boerl reported the needle.
More From WBSM-AM/AM 1420