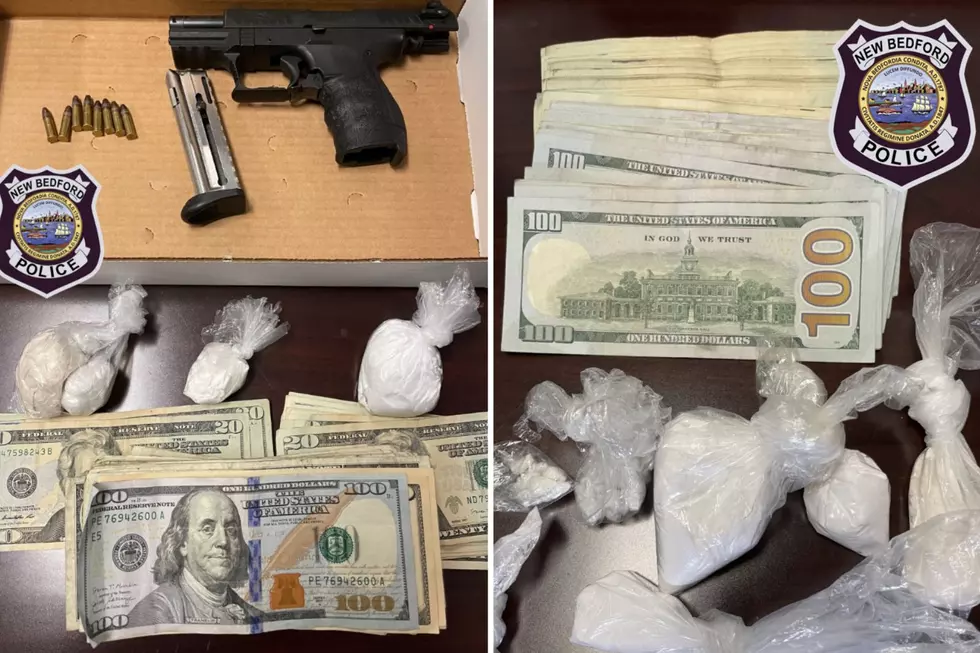 New Bedford Police Arrest Four in Separate Drug Busts
Courtesy NBPD
NEW BEDFORD — New Bedford police have arrested four people and seized cocaine, fentanyl, cash, and an illegal firearm in two separate raids of city apartments on Tuesday.
Police said on Nov. 1, detectives searched an apartment at 228 1/2 State St. and turned up around 50 grams of cocaine, nearly 12 grams of fentanyl, and over $5,600 in cash.
The target of the search, 42-year-old Keith Bass, has previously been convicted of distributing fentanyl in New Bedford in 2020, according to police.
Bass was arrested and is now charged with trafficking cocaine and fentanyl.
That same night, detectives also searched an apartment at 226 Sawyer St., the home of 27-year-old Aries Ross.
According to police, the detectives found around 36 grams of fentanyl, 9 grams of cocaine, oxycodone, ecstasy, and a loaded Walther P22 handgun that had its serial numbers obliterated.
Ross and his live-in girlfriend, 24-year-old Liza Figueroa-Santiago, were arrested and charged with fentanyl trafficking, cocaine possession, and conspiracy to violate the controlled substance laws.
Their housemate Kenny Gedeon, 21, was also arrested and charged with illegal possession of a firearm with obliterated serial numbers and ammunition, and possession of a class B substance.
Police also seized $810 in cash from the premises due to the nature of the charges against the residents.
WBSM's Top SouthCoast Stories 10/10 - 10/16
More From WBSM-AM/AM 1420