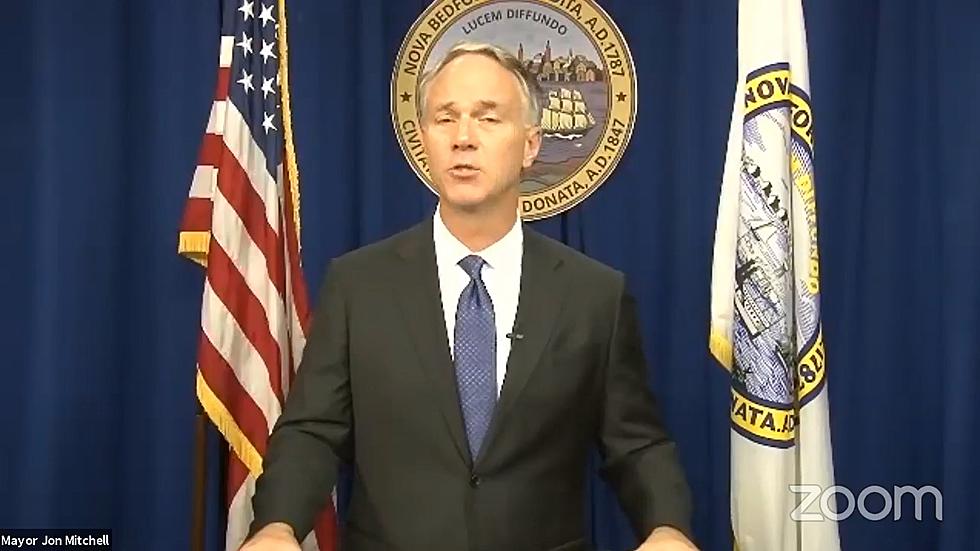 New Bedford Mayor Calls Alleged Robber Release 'Unfathomable'
City of New Bedford
NEW BEDFORD (WBSM) — New Bedford Mayor Jon Mitchell is blasting a state district judge's decision to release a man suspected of armed robbery back into the public.
District Court Judge Robert Ovoian ruled last Thursday that Christopher Fernandes, 39, of New Bedford, could be released back into the public while awaiting a pending trial related to him allegedly robbing a man at knifepoint at the County Street bar district in the South End.
The Bristol County District Attorney's Office requested that Fernandes be held without bail before a dangerousness hearing, citing a record of 29 adult arrangements and two terms in state prison.
Ovoian rejected the request and ruled that Fernandes did not pose an immediate danger to the community.
In a Facebook post on Monday, Mitchell criticized the decision to release Fernandes and said Ovoian did not factor his past criminal history in his ruling.
"I cannot fathom how a judge could conclude that a defendant with 29 adult arraignments and two stints in state prison, who had just robbed someone at knife-point, did not pose a 'danger to the community' such that he should be held pending trial," Mitchell wrote. "Decisions like these tend to undermine public safety, negate the hard work of police officers, and erode respect for the law."
Mitchell added because Ovoian was not from the Greater New Bedford area, the ruling "effects yet another astonishing failure by a state district judge to understand the effect of his decisions on the lives of the residents of our city."
Ovoian, who became a district judge in 2017, previously worked as a lawyer in Attleboro.
New Bedford Police Chief Paul Oliveira called the ruling "outrageous" and echoed Mitchell's criticism of Ovoian.
"The County St. Bar district has been a hotbed of criminal activity that we continually work to suppress," Oliveira said. "Seeing one of the worst offenders simply released after having committed such a serious offense is outrageous to me and leads me to wonder if Judge Ovoian is even slightly familiar with this neighborhood and its history."
Fernandes and Edmilson Gomes, 27, of New Bedford, were arrested and charged with one count of armed robbery, assault and battery with a dangerous weapon and destruction of property.
According to police, on June 26 a man told Sgt. Kelley Botelho was held at knifepoint at the intersection of Delano Street and County Street by two males who allegedly stole his cash and personal belongings.
After searching the area, officers found and identified the two males as Fernandes and Gomes.
According to police, Fernandes has an extensive history with 29 arrangements that include "possession with intent to distribute cocaine, assault and battery with a dangerous weapon, and two separate instances of firearms possession."
Gomes has a previous history of 49 arraignments on different charges.
WBSM's Top SouthCoast Stories 7/3 - 7/9
The SouthCoast's Most Exciting Police Chases
Here's a list of some of the wildest police pursuits around the SouthCoast in recent memory.
More From WBSM-AM/AM 1420