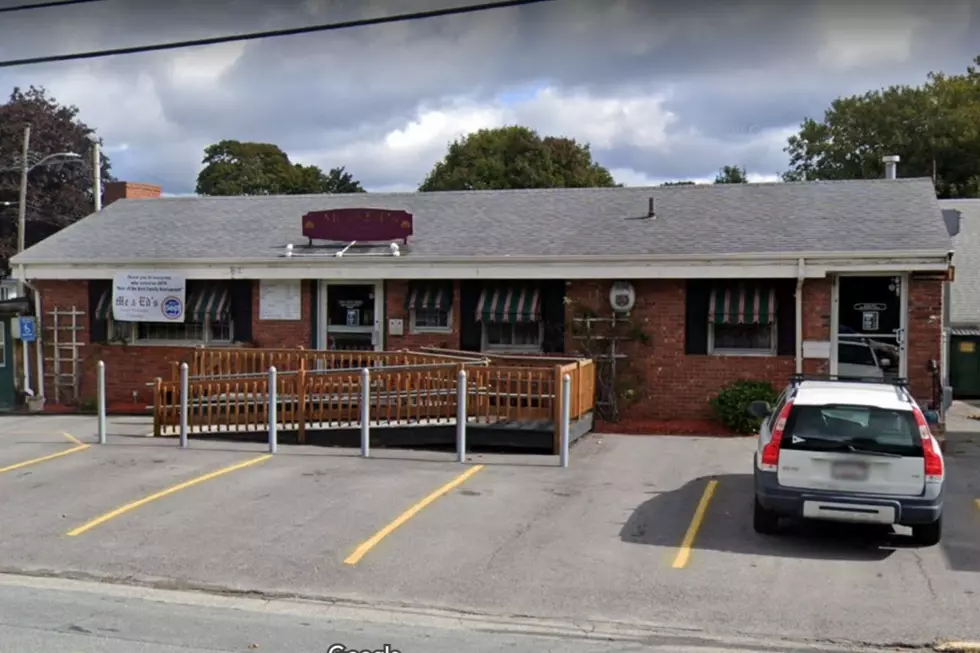 New Bedford Me & Ed's, Thanks for the Memories [PHIL-OSOPHY]
Google Maps
New Bedford institution Me & Ed's Restaurant will be closing down over the Memorial Day weekend. Celeste, our children, grandchildren and I are familiar with the heartaches and tears of saying thank you and goodbye to the patrons who over time became a wonderful king-sized family.
We hold tight in our best wishes the Lorenco and Stellato families, with a special embrace to Corey Lorenco, for their devotion to serving the public. That's not an easy task to accomplish in 2021.
When I announced on-the-air that this very popular dining place was closing for good over Memorial Day weekend, flashbacks of the Shawmut Diner's closing were poking me.
When we had made the choice to close down the diner, the word spread like a sea of flames. We spent hours answering the never-ending phone calls, and explaining to the thousands of customers why we made that very difficult decision.
We also knew instinctually that once people heard that the Shawmut Diner was closing, they'd stop coming by. However, we were assured and reassured that that would not happen. Folks, business dropped through the floor!
Our waitstaff and kitchen employees felt the real punch of the vanishing customer. Just as you see when dominoes are lined up, and the first piece falls backwards, the rest of them keel over very quickly.
I'll end by giving out a second round of thanks, hugs and applause for all the wonderful Me & Ed's family and employees, and this word of warning to future restauranteurs: before you even think of starting your own restaurant, speak first with the owners of places like the Shawmut Diner and the legendary Me & Ed's.
Phil Paleologos is the host of The Phil Paleologos Show on 1420 WBSM New Bedford. He can be heard weekdays from 6 a.m. to 10 a.m. Contact him at phil@wbsm.com and follow him on Twitter @PhilPaleologos. The opinions expressed in this commentary are solely those of the author.
Seven SouthCoast Spots for a Cold One
The SouthCoast has lots of great spots to stop in for an ice-cold beer, but Gazelle has compiled a list of his top seven places to grab a brew.
More From WBSM-AM/AM 1420