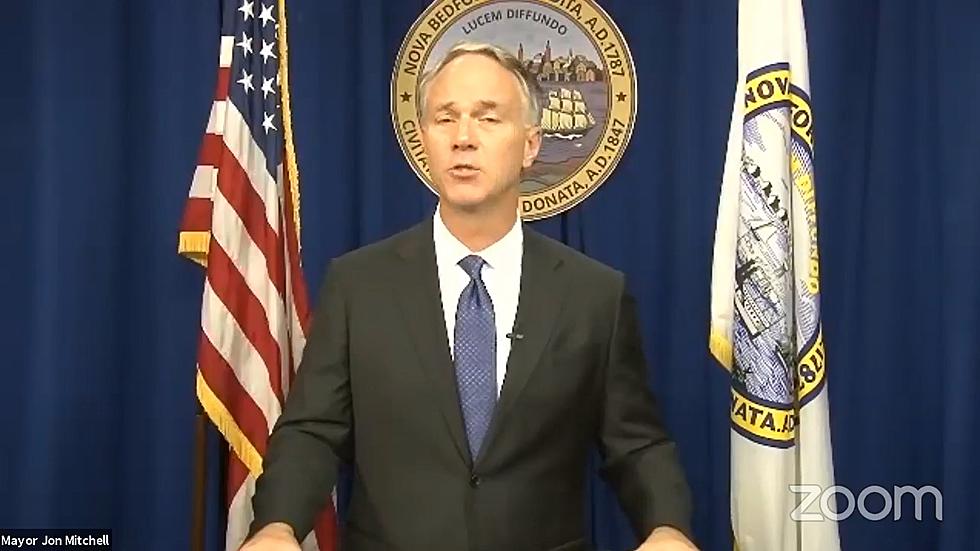 New Bedford Mayor: Population Growth Amid Pandemic
Jon Mitchell giving the 'State of the City' address
NEW BEDFORD — Population and economic growth, increasing development, and the pandemic response in New Bedford were among the themes in Mayor Jon Mitchell's virtual 'State of the City' address Thursday.
Addressing the public via Zoom and Facebook Live, the mayor highlighted positive economic and development indicators as well as recent population growth documented by the 2020 census.
"For the first time in over a half century, New Bedford's population is officially over 100,000, confirming what has become increasingly true: New Bedford is a city people want to live in," Mitchell noted.
Despite the pandemic claiming more than four hundred lives in the city, Mitchell said he was proud of New Bedford's response, but urged residents to get vaccinated and convince their loved ones to do the same.
Fewer than half of the city's residents — 49% as of Oct. 19 — are fully vaccinated against COVID-19, far less than the 67.5% statewide average.
But Mitchell mostly focused on the city's strengths, citing falling crime statistics and other positive social changes, like a recent increase in the city's high school graduation rate.
"Earlier this year, the latest graduation numbers came out, showing that the four-year graduation rate at New Bedford High had reached 88%, up from 58% less than 10 years ago," Mitchell said.
"This represents again one of the largest increases in the country, and the opening of opportunity for thousands of our city's young adults."
Mitchell also said federal funding allowed small businesses and fishing and manufacturing to rebound.
And, he added, despite the "implosion" of the hospitality sector nationwide, "New Bedford has seen seven more restaurants open than close during the pandemic, including Cisco New Bedford, one of the most popular new restaurants in New England."
Among the long-term goals Mitchell outlined for the city are investing federal funds in infrastructure, building community trust, and increasing public safety and economic opportunity for residents.
With increasing development including offshore wind investment as well as forthcoming projects like the MBTA's commuter rail connection to Boston and a new high-tech industrial park by the city's golf course, Mitchell noted, the city will likely continue to flourish.
"All told, New Bedford is better positioned now than at any point in our lifetimes to thrive," he said.
Downtown New Bedford Then and Now
The development of Downtown New Bedford has happened slowly and steadily. It's not something that happened overnight, but New Bedford has changed quite a bit over the past 10 or so years. Here's a look at then and now.
New Bedford Park Renamed for Civil Rights Hero
A New Bedford park was recently renamed in honor of city resident Dr. Jibreel Khazan, known as one of the "Greensboro Four" who in 1960 staged a sit-in protest at a Woolworth's lunch counter in Greensboro, North Carolina.
More From WBSM-AM/AM 1420