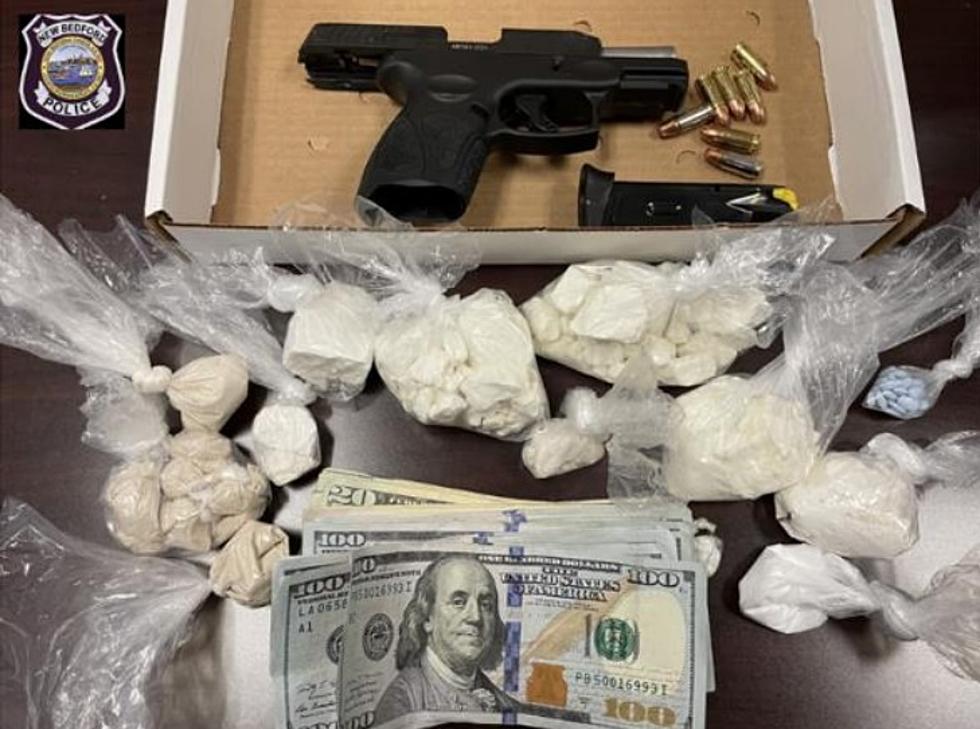 New Bedford Man Arrested for Cocaine Trafficking
Courtesy New Bedford Police
NEW BEDFORD — Detectives in New Bedford have arrested a man for drug trafficking after finding more than 300 grams of cocaine and over 30 grams of fentanyl in a search of his city apartment.
Police said 27-year-old Michael Gonzalez was taken into custody on Wednesday, March 30 after detectives searched his 75 North Street apartment and his car, a gray Toyota Solara.
In the apartment they allegedly found a loaded, large capacity Taurus 9mm firearm along with seven bags of crack cocaine weighing more than 330 grams and one 8.4-gram bag of powder cocaine.
The detectives also allegedly found 12 bags of fentanyl weighing nearly 48 grams, 33 tabs of Xanax, cutting agents, and other drug trafficking materials as well as more than $3,200 in cash.
Police said they found three bags of cocaine weighing less than a gram in the car as well.
Gonzalez is charged with illegally possessing a firearm, ammunition, and a large capacity feeding device, along with trafficking in 200 or more grams of cocaine, 36 grams or more of fentanyl, and possession with intent to distribute class A, B, and E drugs.
According to police, Gonzalez was previously convicted of possessing with intent to distribute a class B substance in 2017.
7 Rules You Should Follow if You Plan On Grilling in Massachusetts
Firing up the grill is a welcome sign of warm weather. But if you live in Massachusetts, you should read these rules before you get cooking.
Top 10 Celebrity Sightings Across the SouthCoast
There have been an awful lot of movies filmed on the SouthCoast in recent years, bringing lots of big-name actors with them. Whether they came for filming or swung through to sit at the beaches, we have had our fair share of star sightings in the area. Here are our top 10 celebrity sightings ... so far.
More From WBSM-AM/AM 1420