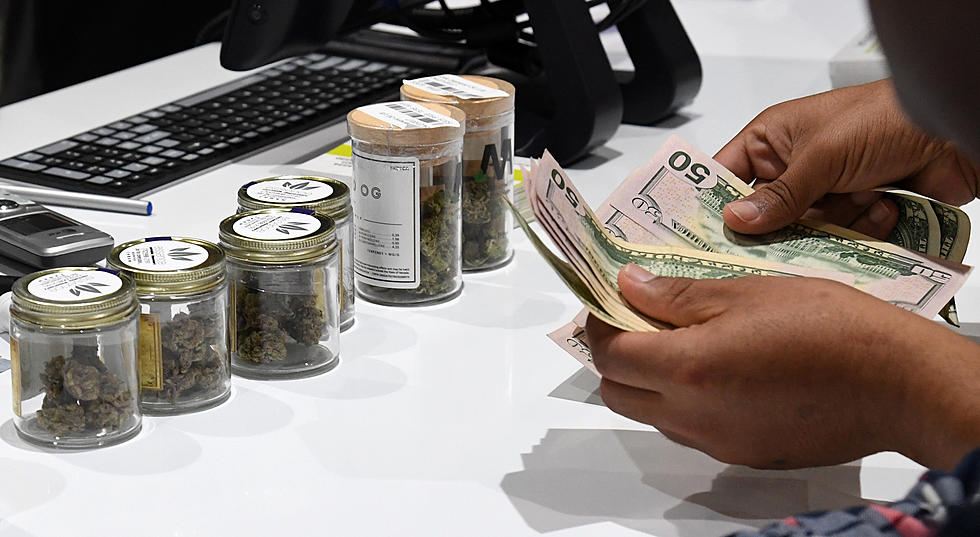 New Bedford Gets Four New Cannabis Applications [OPINION]
Getty Images
The City of New Bedford closed its application period for recreational cannabis stores on Monday, May 6. Four applicants met the deadline to apply.
There have been some complaints about the speed and high standards of the City of New Bedford regarding the sale of recreational marijuana. As of yet, there are no retail outlets selling recreational marijuana in the city.
There are also no stores for recreational marijuana in the city of Boston.
The leadership in New Bedford has taken a cautious and responsible approach to this changing new world of legalized recreational marijuana, as has the city of Boston. It is worth noting that some of the more prosperous suburbs have outright banned the recreational marijuana retail industry.
I spoke with City Councilor Ian Abreu tonight and he briefed me on the latest developments in the city.
Here are the four companies that have made the deadline:
South Coast Apothecary: They are looking to open on Coggeshall Street, by Market Basket.
Tree Beard: They are looking to open on Nauset Street at the former location of a car dealership.
Metro Harvest: They are set on a Kings Highway location.
Solar Therapeutics: They are set on a location in the region of Tarkiln Hill Road and Church Street
The applications to the city are just the first step in a long process.
The applications will be forwarded to a pre-screening committee of nine individuals, according to Councilor Abreu. That committee will judge the merits of the applicants and then forward them on for further review and negotiations with the City.
The number of applications vindicates the zoning and the methodology of Mayor Jon Mitchell and the members of the City Council when they drafted the zoning for their city.
Chris McCarthy is the host of The Chris McCarthy Show on 1420 WBSM New Bedford. He can be heard weekdays from 10 a.m. to noon. Contact him at chris.mccarthy@townsquaremedia.com and follow him on Twitter @Chris_topher_Mc. The opinions expressed in this commentary are solely those of the author. 
More From WBSM-AM/AM 1420