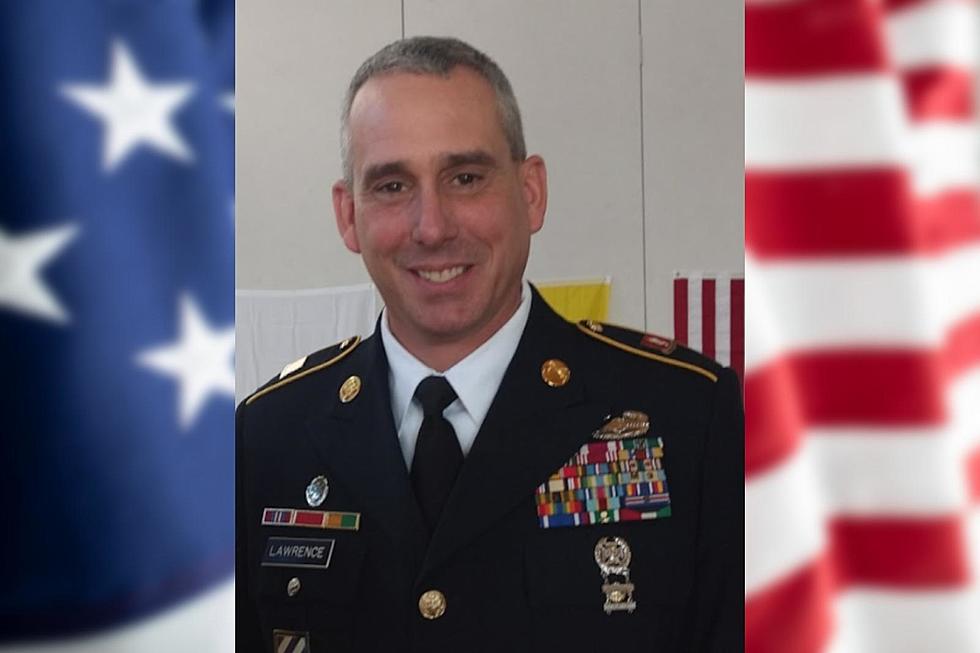 New Bedford Police Officer Named Veteran of the Year
Contributed Photo
All right, stand at ease. I'd like to ask, what are the qualities of a good soldier? The makings of a good soldier bring in reliability, fearlessness, discipline, consistency, courage, motive and skill.
Every year, the Veterans Transition House in New Bedford honors a local veteran who demonstrates those values and has improved the community with exceptional philanthropy. Jim Reid, Executive Director of the Veterans Transition House, and the Board of Directors have announced Dean Lawrence will be recognized as the 2021 Veteran of the Year. Lawrence was selected for his years of service to our country and "contributions to fellow vets and veterans issues," said Reid.
Lawrence, a 25-year veteran of the New Bedford Police Department, has to have physical and mental endurance in his position, and this award represents that and all the hard work he put into both his work and community service.
In 2016, Lawrence served as Grand Marshall and keynote speaker of the Veterans Day parade in New Bedford. Through his years in the U.S. Army, including active duty and reserves, Lawrence served in Operation Desert Shield in 1990, a peace-keeping mission in Bosnia in 2000 and Operation Iraqi Freedom in 2003.
Since 2007, Lawrence has served as a K-9 officer assigned to the port security team for the police department.
Officer Lawrence also served alongside former New Bedford police officer and hero Staff Sgt. Joseph Camara, who was killed when the Humvee he was in struck an improvised explosive device near Baghdad in 2003.
It is my honor to serve as Master of Ceremonies at the 26th Annual Southeastern Massachusetts Veteran of the Year luncheon on Wednesday, November 10 at Rachel's Lakeside, 950 State Road in Dartmouth, beginning at 11:30 a.m. For details, visit the Veterans Transition House website.
LOOK: 100 years of American military history
More From WBSM-AM/AM 1420