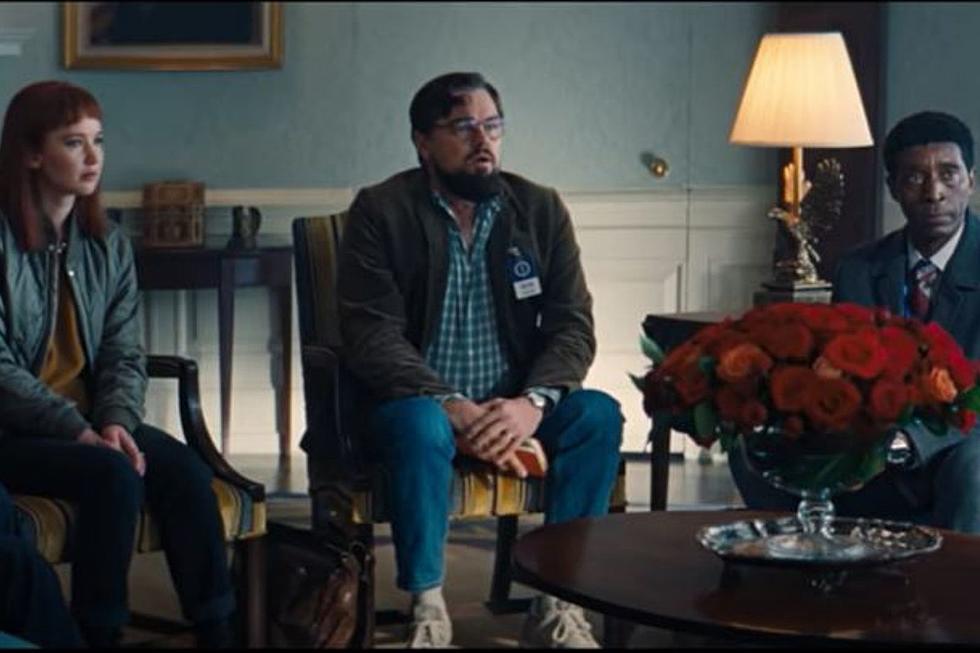 Netflix Releases Official Teaser Trailer of Movie Filmed in Massachusetts
Netflix via YouTube
The SouthCoast and other parts of Massachusetts saw Hollywood stars come out to film a Netflix movie at the end of 2020 and in early 2021. We knew that a majority of "Don't Look Up" was filmed in Boston, with photos of actors like Leonardo DiCaprio and Jennifer Lawrence spotted on set all over social media. Fall River welcomed the crew for a fireworks scene filmed at Battleship Cove back in December.
This film was set to have a star-studded cast including Rob Morgan, Jonah Hill, Mark Rylance, Tyler Perry, Timothée Chalamet, Ron Perlman, Ariana Grande, Scott Mescudi, Matthew Perry, Cate Blanchett, and Meryl Streep just to name a few. Massachusetts own Chris Evans is confirmed to be involved with the project, but we are not yet sure what role he is playing.
After months of waiting, Netflix has released an official teaser trailer for the movie.
The trailer was released only a couple of hours ago and has already garnered almost 600,000 views. According to Netflix, "Don't Look Up' tells the story of two low-level astronomers who must go on a giant media tour to warn mankind of an approaching comet that will destroy planet Earth." The dark comedy film was written and directed by Adam McKay.
Don't Look Up will be in select theaters on December 10 and on Netflix for December 24. The holiday break seems to be a good time for Netflix to release major projects as Bridgerton was a huge success for the streaming service in 2020. No doubt this movie will see high rankings this winter.
SouthCoast Spots You'll Recognize in the 'Jungleland' Movie Trailer
More From WBSM-AM/AM 1420