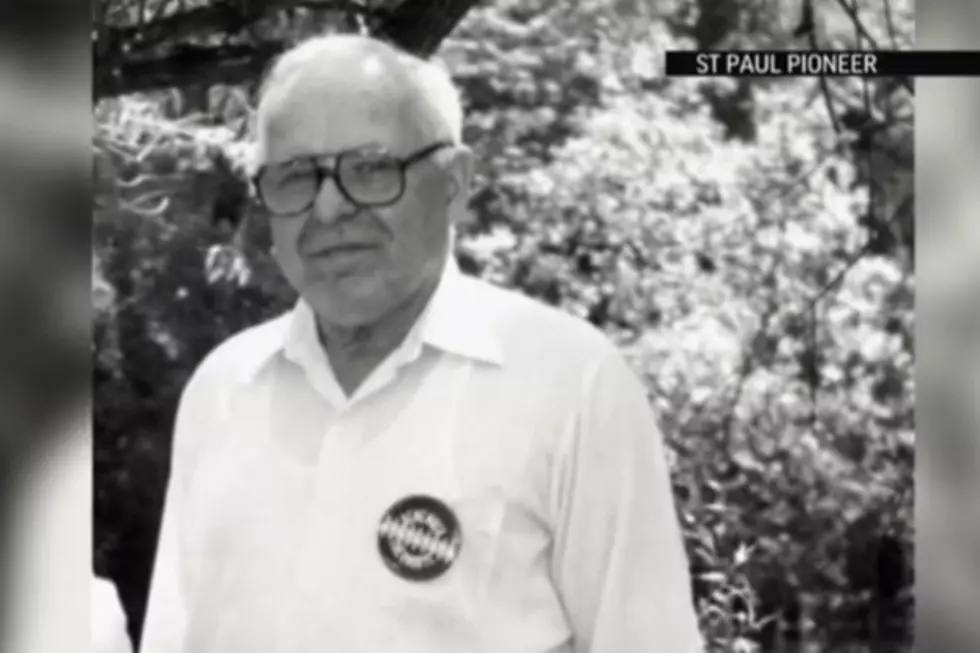 Nazi War Criminal Found Living in Minnesota Can't Explain the Whole Nazi-War-Crimes Thing
YouTube / Associated Press, St. Paul Pioneer
Ninety-four-year-old Michael Karkoc has spent six decades living in America. Recently, the Associated Press discovered that, prior to illegally entering the country in 1949, he was a leader in a World War II group that committed war crimes including the massacres of women and children.
During the war, Karkoc was commander and founding member of the Ukrainian Self Defense Legion and then an officer in Nazi Germany's SS Galician division. In 1944, he helped put down the Warsaw Rebellion, in which Polish citizens fought back against Nazi occupation, but were crushed. More than 200,000 Poles died, mostly in mass executions by the Nazis.
When Karkoc arrived in America, he lied to immigration officials, saying that he was not involved in any military service during the war. He said he "worked for father until 1944. Worked in labor camp from 1944 until 1945." He moved to Minnesota, where he has lived ever since, in a Ukrainian neighborhood in northeast Minneapolis.
Somewhat stunningly, Karkoc published a 1995 memoir detailing how in 1943 he founded the Ukrainian Self Defense Legion, with help from the notorious German SS intelligence agency, the SD. Many who have defended the Legion have claimed its main purpose was to fight against Stalin's Soviet Union, but numerous historical records show that the group engaged in multiple major war crimes against civilians. It is unclear why Karkoc would make this information public, except perhaps that since it was written in Ukrainian he thought it would escape scrutiny. The book is even in the U.S. Library of Congress.
When the A.P. tracked Karkoc down at his house in MInneapolis, he refused to answer questions about his Nazi past, saying, "I don't think I can explain."
More From WBSM-AM/AM 1420