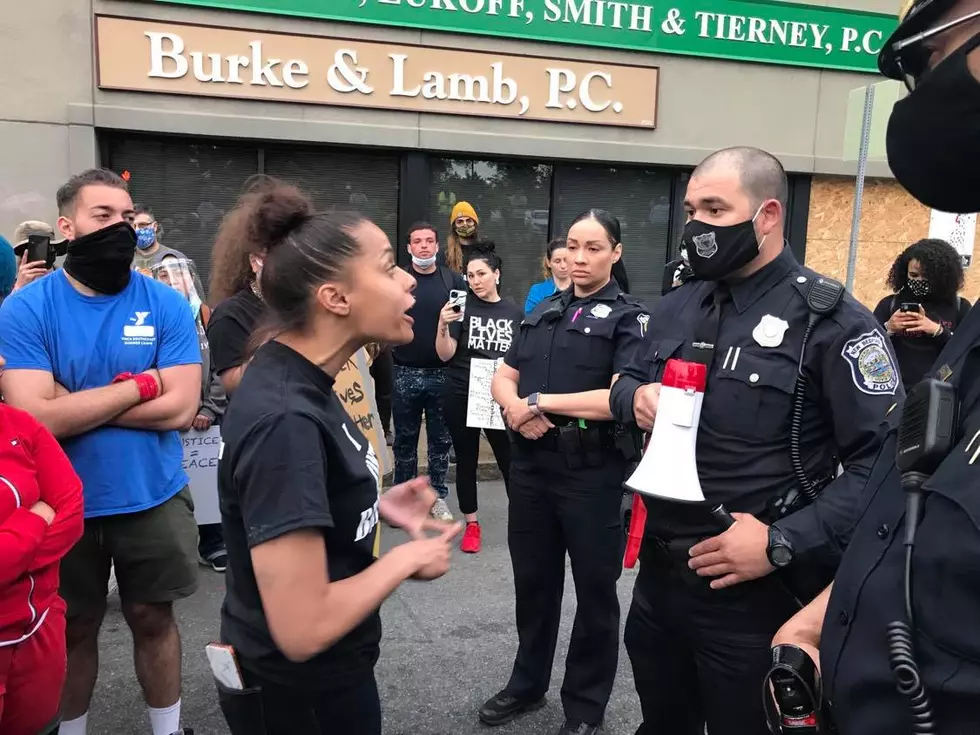 Mitchell Tone Deaf to Malcolm Gracia Concerns [OPINION]
Barry Richard/Townsquare Media
The largely peaceful protests that began in response to the death of George Floyd in Minneapolis last month continue in New Bedford and at the heart of those protests, the memory of the late Malcolm Gracia looms large.
Gracia was 15 years old when he was shot and killed by New Bedford Police officers following an encounter near Temple Landing in the city's West End in May of 2012. Police say Gracia was stopped by officers after being observed in what they believe was gang-related activity. They say a confrontation ensued during which Gracia stabbed an officer with a hunting knife and was subsequently shot when he refused to drop the knife.
Lawyers for the Gracia family dispute the police version of events and say the officer was never stabbed and that Gracia was shot in the back while attempting to flee. They also challenge the legality of the stop. That challenge was confirmed by a judge last year.
The City of New Bedford paid $500,000 to settle a wrongful death suit filed by Gracia's sister. No criminal charges were brought against the officers involved.
Malcolm Gracia's death is a tender subject still and is the source of a lot of hurt and distrust within the Black community in New Bedford, regardless of whose version of events you believe is the truth.
The protesters are demanding the officers involved in Gracia's death be fired. Mayor Jon Mitchell says the matter was resolved years ago and he is not interested in relitigating it.
Mitchell told me lots of progress has been made in bridging the gap between police and the black community since Gracia's death. He says the protesters can simply go back and look at all his administration has done to improve relations with the Black community. And Mitchell blames the media for rekindling the controversy.
Mayor Mitchell may have closed the book and moved on from the Gracia case but not everyone else has. I am not suggesting that Mitchell acquiesce to the demands of the protesters, but he has to accept that, to them, it remains an issue and they want to talk about it.
By refusing to acknowledge that, Mitchell is dismissing their concerns as unimportant and that is insensitive and unfortunate.
Barry Richard is the host of The Barry Richard Show on 1420 WBSM New Bedford. He can be heard weekdays from noon to 3 p.m. Contact him at barry@wbsm.com and follow him on Twitter @BarryJRichard58. The opinions expressed in this commentary are solely those of the author.
Enter your number to get our free mobile app
More From WBSM-AM/AM 1420