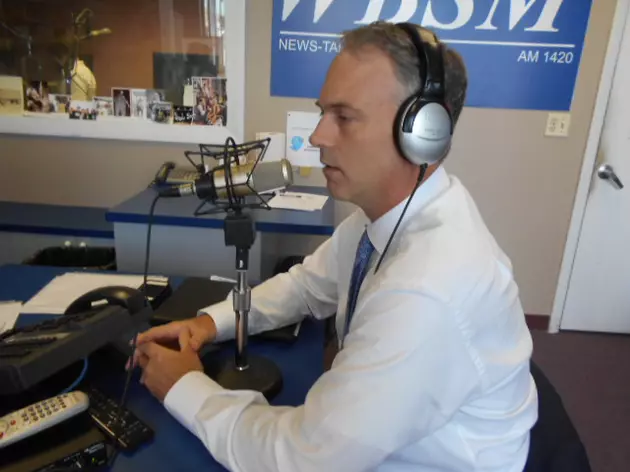 Mitchell Says Improved Data Gathering Needed To Combat Crime
Mayor Jon Mitchell on WBSM / Jim Phillips / TSM
New Bedford saw its first homicide of 2016 occur over the weekend with the fatal shooting of 19-year-old Sabrina Dasilva on Sunday.
Mayor Jon Mitchell discussed the shooting during his weekly radio program on Wednesday saying that the investigation remains ongoing.
During his discussion on crime Mayor Mitchell said that even though crime has gone down, the shooting is a stark reminder that there is still much work to do.
As officials look at possible solutions to combat crime Mayor Mitchell said he would like to see is the improved use of crime data so that law enforcement can respond to crimes more effectively.
"Having good data, knowing when crimes will occur and where matters alot," said Mitchell "we can't put a police officer on every corner but if we know more or less when things are going to happen, because we see patterns, you can get police in the right place at the right time.
Mayor Mitchell also says he'd like to see more cooperation with Federal authorities to combat major crime groups like the Latin Kings.
Currently, Mitchell says the department is placing an increased and visible police presence in problem areas and at larger events.
He also says social media sites such as Facebook and Twitter are being monitored to look for any potential threats.
More From WBSM-AM/AM 1420