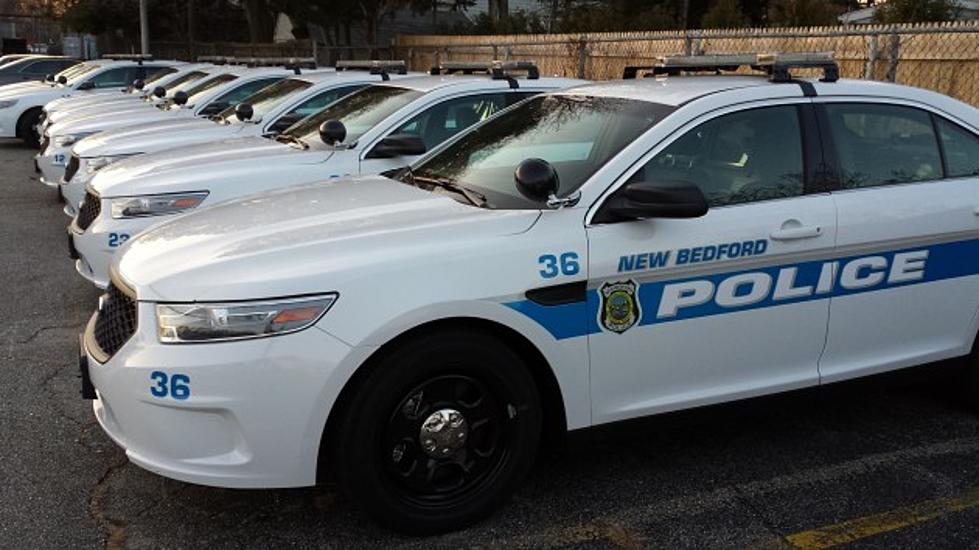 Mitchell Must Lead to Defeat New Bedford's Crime Problems [OPINION]
Taylor Cormier/Townsquare Media
Defeating criminals requires strong leadership. Forceful, visible leadership. We need that leadership now.
A week ago today, someone fired eight shots into the apartment of a New Bedford Police Officer. Mayor Jon Mitchell and Police Chief Joseph Cordeiro chose to say nothing about the incident publically. Had it not been brought to my attention through back channels the following day, we might still be unaware that it occurred.
A week later, Mitchell and Cordeiro are defending their decision to keep the attack from the public. They say telling people about what happened would have compromised the investigation and caused the assailant to flee and elude capture. The guy fired eight rounds into a police officer's apartment. I think it was already his intent to skedaddle and avoid capture.
You can't make this stuff up.
Police officers reported for duty hours after the shooting, unaware that an armed man may have already placed a mark on their backs. Mitchell and Cordeiro say a BOLO was issued that morning, but Police Union President Hank Turgeon tells me the BOLO was for a vehicle and not for an armed man who had fired at an officer's home. Cordeiro decided to tell them but not until much later in the day.
I am tired of this administration hiding information from the public. I am also tired of Mitchell pretending crime doesn't exist in this city. It does, and the residents know it. It's time for strong leadership.
A strong leader doesn't hide criminal activity from the citizenry. A strong leader would have appeared at the scene within hours of the shooting at the officer's home. A strong leader would have made crystal clear that such behavior is unacceptable and will not be tolerated. A strong leader would have stood with his police officers and promised that the shooter would be hunted down and brought to justice.
None of those things happened last Thursday. They still haven't happened.
A strong leader is needed to drive the criminals from our community. Perhaps it's time to look for new leadership.
Barry Richard is the host of The Barry Richard Show on 1420 WBSM New Bedford. He can be heard weekdays from noon to 3 p.m. Contact him at barry@wbsm.com and follow him on Twitter @BarryJRichard58. The opinions expressed in this commentary are solely those of the author.
LOOK: 20 tips to help your houseplants survive the winter
Enter your number to get our free mobile app
More From WBSM-AM/AM 1420