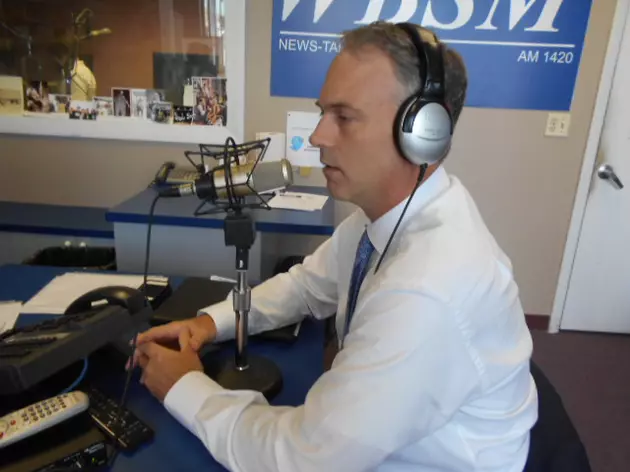 Mayor Mitchell Opposes Potential Name Change For Chamber
Mayor Jon Mitchell on WBSM / Jim Phillips / TSM
New Bedford Mayor Jon Mitchell says he's against a potential name change that would cause the New Bedford Area Chamber of Commerce to be called the Southcoast Chamber of Commerce.
Speaking on his weekly radio program, Mayor Mitchell says keeping New Bedford in the name demonstrates the significant impact the city has on the region's economy much like how other important cities are recognized in their respective regions.
"Nobody calls the region around Boston, Central Eastern Massachusetts, and nobody calls the area around Providence, Northern Rhode Island," said Mitchell "they're called Greater Boston and Greater Providence for a reason."
While saying he does understand the importance of brand management, Mayor Mitchell says that New Bedford is a defining part of the region and that should be recognized.
"Just because we are a mid-sized city doesn't mean that we don't have a metropolitan area, we do, and New Bedford is at the center of that," said Mitchell.
Mayor Mitchell emphasizes that no final decisions have been made and he says he will be having a discussion with Chamber officials about the issue soon.
More From WBSM-AM/AM 1420