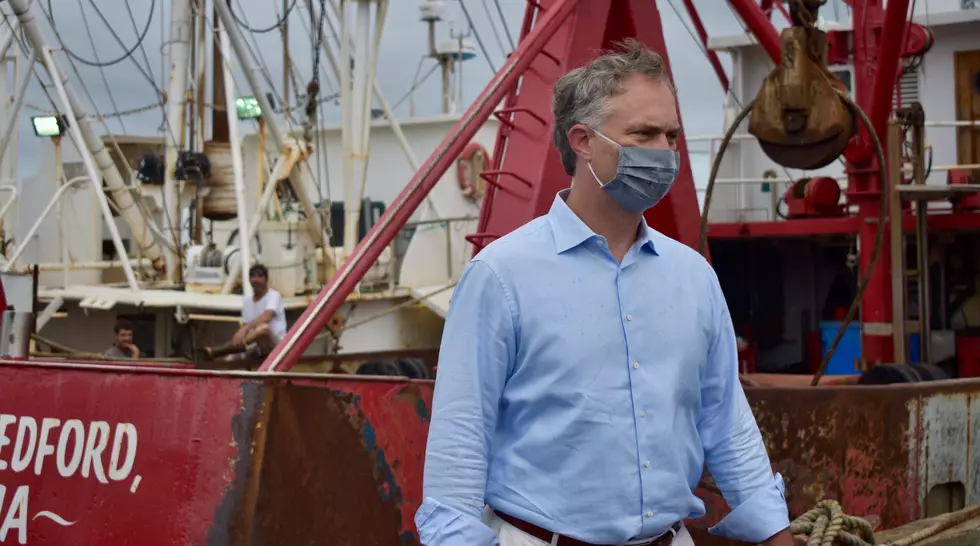 Mayor Mitchell Has Prepared New Bedford for Covid-19 [OPINION]
Mary Serreze/Townsquare Media
Massachusetts, like many other states, is experiencing a surge in the number of COVID-19 patients. The key to managing the coronavirus is local leadership.
Mayor Jon Mitchell has set himself apart from many other elected mayors by taking action rather than waiting to be told what to do by the state and federal government. I can't help but see the inaction by others as purely political; blame Governor Charlie Baker or President Donald Trump for the local deaths rather than do something and possibly face criticism.
Remember back in the spring, when this all started, we were told we needed to limit social contact to slow the spread of the virus. The purpose of slowing down the spread was to prevent the local medical system from being overwhelmed. If the medical system was overwhelmed, people who could survive the virus might unnecessarily die due to a lack of resources.
Mayor Mitchell identified some mothballed nursing homes and quickly transformed them into COVID-19 medical centers. He was credited by Fall River Mayor Coogan for leading the drive to increase the number of beds available to handle the medical crisis. I believe Mayor Mitchell was the only locally elected official to add a real medical solution to the problem.
Hundreds of beds for patients, in two separate city facilities, were brought online through the hard work of city employees and a private/public partnership with the property owner.
Today, there is a resurgence of the virus. The City of New Bedford has more resources than other cities, and more importantly, the city has the knowledge and the confidence to make more beds available if necessary.
Elections have consequences.
Chris McCarthy is the host of The Chris McCarthy Show on 1420 WBSM New Bedford. He can be heard weekdays from 10 a.m. to noon. Contact him at chris.mccarthy@townsquaremedia.com and follow him on Twitter @Chris_topher_Mc. The opinions expressed in this commentary are solely those of the author.
Enter your number to get our free mobile app
More From WBSM-AM/AM 1420