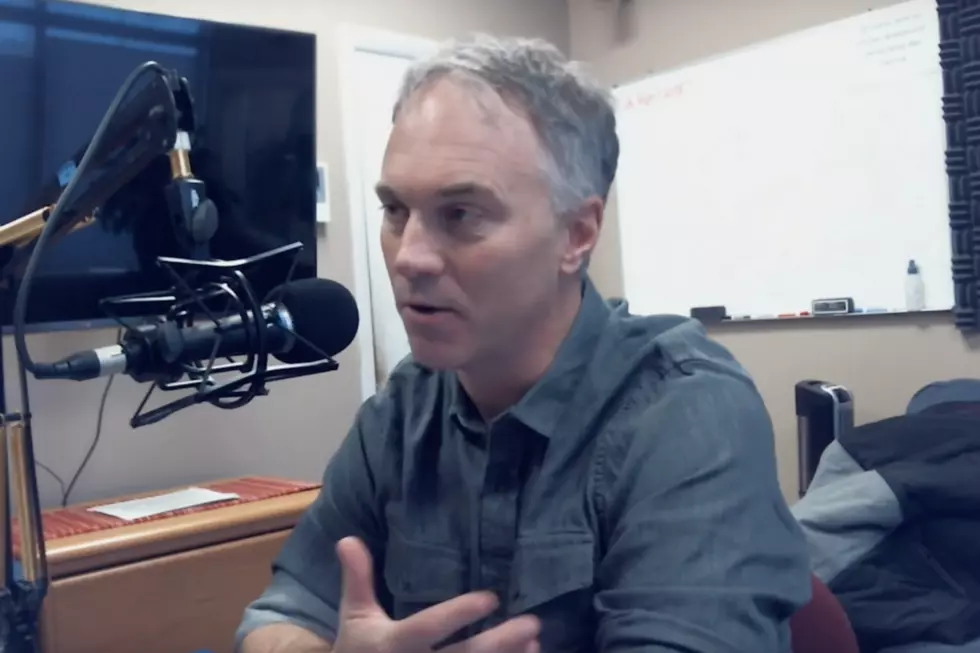 Mayor Mitchell Against Mass. Drivers Licenses for Illegal Aliens
WBSM1420/YouTube
NEW BEDFORD — Mayor Jon Mitchell is not joining Boston area mayors in publicly supporting a bill that would allow illegal immigrants living in Massachusetts to obtain a driver's license.
Following a joint hearing at the statehouse this week, Boston Mayor Marty Walsh, Somerville Mayor Joe Curtatone, Cambridge Mayor Marc McGovern, Lawrence Mayor Dan Rivera and Lynn Mayor Thomas McGee have all publicly supported the bill. A large number of Democratic state lawmakers have signed on to co-sponsor the legislation, including local state Reps. Chris Hendricks (D-11th Bristol) and Paul Schmid (D-8th Bristol).
Mayor Mitchell, also a former federal prosecutor, said on the Barry Richard Show this week that he opposes the measure, calling it an "expression of frustration of immigration not being sorted out in Washington."
"It's not one I support. I don't think it's a good idea. It's the fact that the people who are raising these ideas I think is an expression of frustration of immigration not being sorted out in Washington," said Mayor Mitchell.
"I think it is so hotly politicized that there are sensible steps that haven't been taken that could be taken, if people were talking to one another down there would talk to one another."
The Mayor went on to say that "it's not about public safety" for the politicians pushing the legislation.
"It's not really for them about public safety. But, the public safety problem is a real issue," he said.
"I think anybody who has been an accident or seen an accident with someone who doesn't have immigration status and therefore is not insured, is left to think, 'well, how do I fix my car that you just rear ended?'"
The bill would permit all qualified residents, regardless of immigration status, to receive a standard license under the state's now-two-tiered system. Those living in the country illegally, however, could not obtain a Real ID, which requires proof of citizenship or lawful residence as well as a Social Security number.
The legislation seeks to change the circumstances surrounding citizen's rights to obtain a license from the state. The current law, as written, states that a person "who does not have lawful presence in the United States," is not permitted to a license.
The proposal would change the law to state that those persons "may apply for a Massachusetts license if they meet all other qualifications for licensure and provide satisfactory proof to the registrar of identity, date of birth and Massachusetts residency."
"I'll be on Beacon Hill testifying against these two bills to make sure the Committee understands that passing any legislation that gives illegal immigrants driver's licenses is going to perpetuate a crime in our community that's going to draw more illegals to Massachusetts," Sheriff Hodgson told WBSM News.
The issue has not seen much success on Beacon Hill, but progressive lawmakers have renewed the push, arguing it will "make the roads safer for everyone and ease stress on undocumented families."
More From WBSM-AM/AM 1420