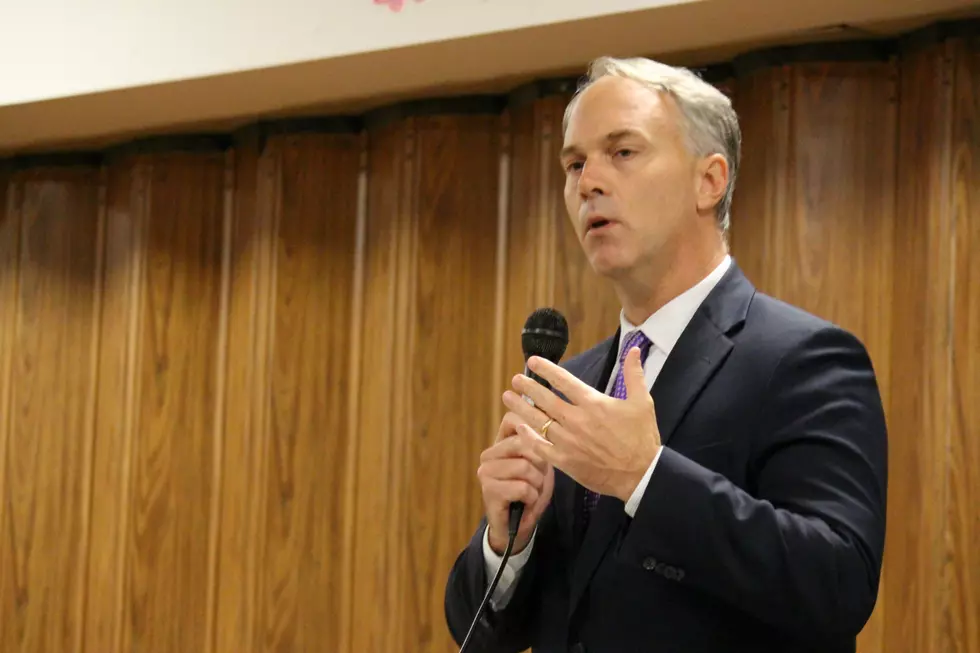 Mayor Jon Mitchell Is Running for Re-Election [OPINION]
Matthew Costa/Townsquare Media
The election of 2019 has already started in New Bedford among the people who are involved in the election campaigns and the active observers of city politics.
The city voted to adopt a four-year term for the next mayor elected in 2019. There had been past efforts to increase the term to four years, but it wasn't until Jon Mitchell put together a coalition of business and civic leaders to push the effort that it succeeded.
Richard Canastra, the owner of the New Bedford Seafood Auction, recently explained to me why he supported the increase to the four-year term for the mayor of New Bedford.
"There is so much for any one person to learn about the city," Canastra said. "The fishing industry is complicated, but that is just part of what a person has to learn to be a good mayor."
No matter how bright and knowledgeable a person is on the day they are elected, they can't possibly have enough personal knowledge and experience to be the best mayor on their first day. The job takes time to learn, and the voters of New Bedford have decided the term should be four years, like it is in Boston and Providence.
Full disclosure: I opposed the expanded term, but I don't live in New Bedford and I did my best to encourage a full debate on the matter on the airwaves of WBSM.
With the new four-year term in place, it makes sense for Jon Mitchell to run again for another term as mayor. He has implemented, along with the voters, one of the largest changes in the history of the city's government.
Mitchell is interested in city government and he likes public policy. I can't see him passing up this opportunity to govern in a new environment that is only in existence because he marshaled the voters to support his vision of a new type of mayor.
There are also other signals that Jon Mitchell is running for re-election in 2019. He is still raising money for his campaign account. Jon Mitchell doesn't raise money to support his lifestyle. His campaign doesn't spend money at liquor stores as some actually do in the city. By this, I mean Jon Mitchell doesn't need to raise money unless he is planning to run for office. Since his victory in 2017, Mayor Mitchell has raised roughly $30,000, and has over $180,000 in the bank as of this week.
Mayor Mitchell has expanded his office hours into public events. Public officials who aren't interested in the job anymore don't usually ask for more public input. Spending time with the public is about building consensus and learning what the people are concerned with so it can be managed. Public events also indicate Mayor Mitchell is still getting energy and motivation from the people who elected him to lead their city.
Being the mayor of New Bedford is a challenging job. Jon Mitchell understands more than anybody just how challenging the job can be, and I don't think he has found anybody he would be willing to step aside for to lead his city at this time--and for that reason, he is running in 2019.
Chris McCarthy is the host of The Chris McCarthy Show on 1420 WBSM New Bedford. He can be heard weekdays from 10 a.m. to noon. Contact him at chris.mccarthy@townsquaremedia.com and follow him on Twitter @Chris_topher_Mc. The opinions expressed in this commentary are solely those of the author.
More From WBSM-AM/AM 1420