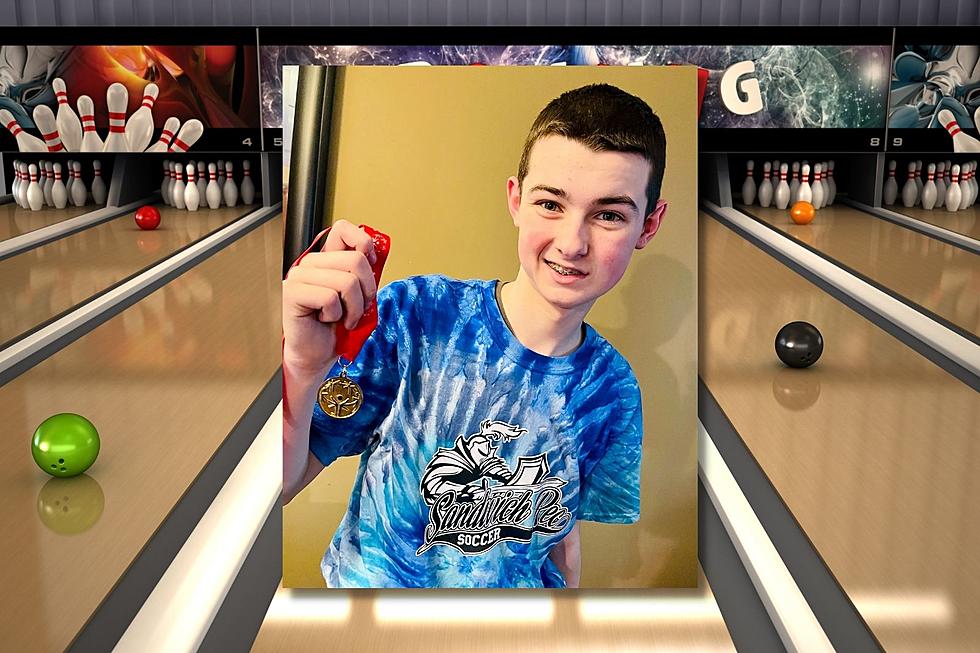 Mattapoisett Teen Going for Gold in Special Olympics Bowling Tournament
Courtesy of Jim Hogan
Mattapoisett native Mikey Hogan, 15, has always been an athlete, but after finding a bowling league in Sandwich, he has officially found his calling.
After winning gold in his first bowling tournament for the Special Olympics, Mikey will compete this Saturday in the nationals, with his family cheering him on every step of the way.
A student at Old Rochester Regional High School, Mikey was diagnosed with autism at the age of 3.
"He's always been a pretty athletic kid," said his father, Jim Hogan. "He played in the Old Rochester Little League when he was younger for a few years, and he also played hockey for Gateway over in Wareham."
As Mikey got older, it got a little more difficult. Coaches could not give him the attention he needed, so his parents, along with his grandmother, searched for a league that would allow Mikey to thrive.
"We had the idea to have him join a bowling team ... thinking he would really be bowling himself rather than teammates relying on him," Jim said.
Mikey is a self-made athlete. He would watch YouTube videos to learn as much as possible, and pretty soon, Jim knew it was time to get his son on a team.
"This past year, after years of searching, we found a Special Olympics team out of Sandwich that said he could join their team," Jim said.
Mikey recently bowled in his first tournament and blew the roof off the bowling alley.
"He won a gold medal," shared Jim, happily reporting that his son got the highest score out of everyone.
This Saturday in Auburn, Mikey will look to add to his medal collection as he competes in a national tournament.
"He's phenomenal, I love watching him and I love bringing him," Jim said.
Sounds like Mattapoisett has a superstar in the making.
Check out Mikey's skills here:
SouthCoast's Fittest Crossfit Athletes
Using the results from the 2022 Crossfit Open, here are the SouthCoast's Fittest Crossfit Athletes.
See Everything to Explore at the Children's Museum of Greater Fall River
The former Bristol County Superior Courthouse on North Main Street in Fall River has transformed over the last decade into the home of the Children's Museum of Greater Fall River. From exhibits that local families know and love to those totally new features that have debuted in recent months, one thing is for sure: This museum is a must-see SouthCoast attraction and we have the pictures to prove it.
More From WBSM-AM/AM 1420