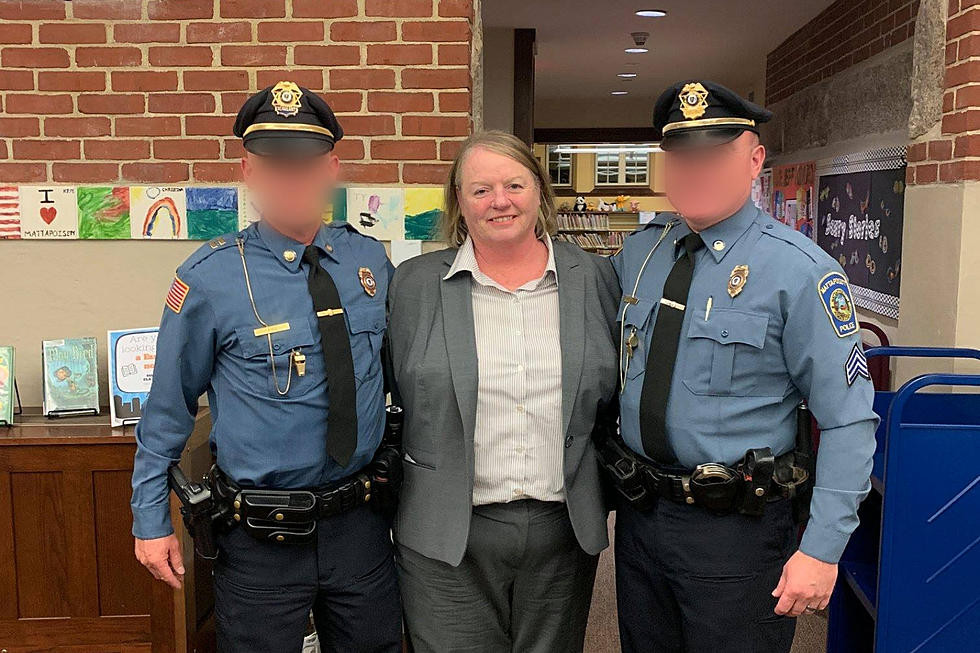 Mattapoisett Police Chief to Retire Early Following Drunk Driving Charges
Mattapoisett Police Department via Facebook
MATTAPOISETT — Mattapoisett Police Chief Mary Lyons will retire early following her July 17 arrest on drunk driving charges, the town announced Thursday.
The town's select board placed Lyons on administrative leave on July 19, just two days after the alleged OUI.
In a statement, the Mattapoisett Board of Selectmen noted that the town has accepted terms of early retirement for the chief of police.
"The Board believes this acceptance was in the best interests of the Town," the statement reads.
Captain Jason King will take over as interim Police Chief while the town's select board decides how to fill the vacancy.
Lyons worked in the town's police department for 36 years.
She was appointed chief in 2001 and was also named as the first female president of the Massachusetts Chiefs of Police Association in 2009.
On Saturday, July 17, just before 11 p.m. a state trooper pulled Lyons over and administered a field sobriety test after she was allegedly seen driving erratically on Route 28 North in Bourne.
She was charged with driving under the influence of alcohol and marked lanes violations.
25 Jaw-Dropping Photos of the Obama's Edgartown Mansion on Martha's Vineyard
President Obama has scaled back his 60th birthday bash. If you didn't make the cut for Barack and Michelle's invite list, here are 25 stunning photos of both the interior and exterior of their
7,000-square foot mansion
.
Tour the SouthCoast's Best Attractions, Food and More From A to Z
From decadent donuts to fields of u-pick flowers, there is so much to delight in here on the SouthCoast. Take a tour of some of the area's top spots, and don't forget to sample some signature foods along the way!
More From WBSM-AM/AM 1420