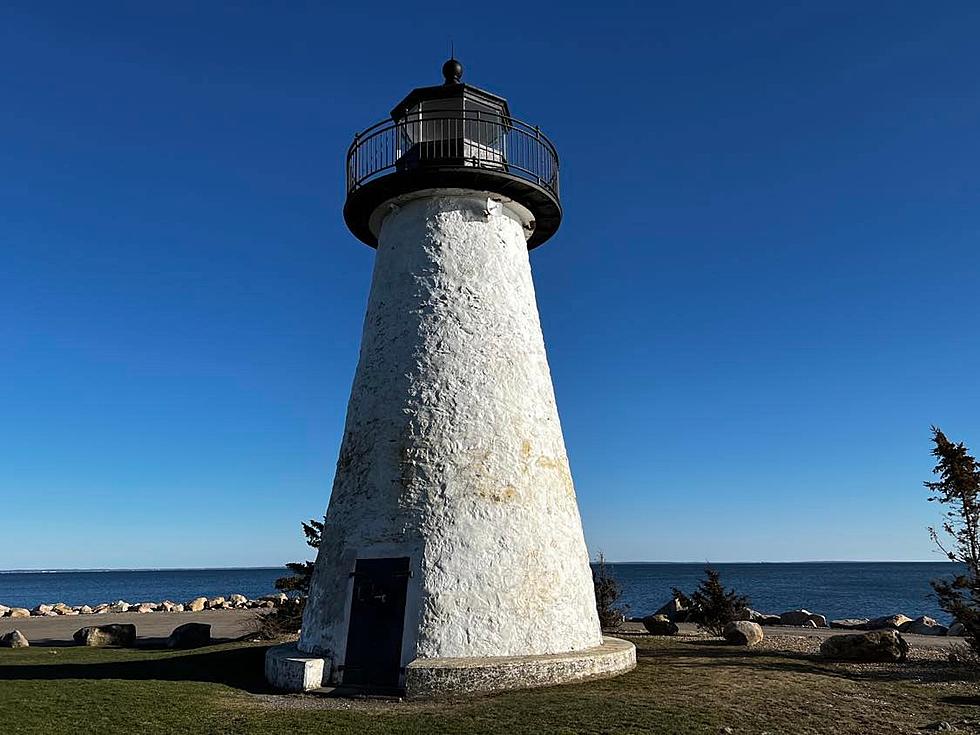 The 'Ned' in Mattapoisett's Ned's Point Lighthouse
Barry Richard/Townsquare Media
The Ned's Point Lighthouse on Ned's Point Road in Mattapoisett was named after a guy named Ned Dexter. That is not exactly a household name around these parts, so who was Ned Dexter, and why is there a historic lighthouse named for him?
More on that in a moment.
The idea of placing a lighthouse in Mattapoisett was first proposed in 1835 by Massachusetts Congressman John Quincy Adams, who represented Plymouth County.
Two years later, the United States Lighthouse Service purchased four acres of land on Ned's Point Road from Barnabus Hiller for $240 and authorized the construction of a lighthouse there.
The lighthouse is 35 feet tall with a "bird cage"-shaped lantern. The granite used for the steps was quarried in Mattapoisett. In March 1838, the lighthouse was lit for the first time using whale oil.
A keeper's house, barn and oil house was attached to the lighthouse. The original house, made of stone, was badly damaged by the Blizzard of 1888 and replaced with a wood-framed house.
What remained of the stone house was moved to Bourne by barge to become part of the Wing's Neck Light.
The lighthouse was automated in 1923 and the keeper's house, no longer needed, was dismantled.
In 1952, the town of Mattapoisett took control of Ned's Point Lighthouse Reservation and renamed it Veterans of Mattapoisett Memorial Park. The U.S. Coast Guard retains the tower, less than an acre of land, and a right of way.
In 1988, Ned's Point Lighthouse was added to the National Register of Historic Places. Five years later, the Coast Guard adopted the light.
In May 2022, Ned's Point Lighthouse was damaged by vandals.
So who was Ned Dexter? He was just a farmer for whom Ned's Point Road was named.
The 15 Coolest Lighthouses Along the SouthCoast and Cape Cod
There is no shortage of beauty along the SouthCoast and Cape Cod and adding to the natural beauty of the shoreline are historic lighthouses, each with its own unique story. Let's take a trip down the coast and shine a beacon on 15 of the coolest lighthouses in the area.
Nautical Home With Personal Lighthouse For Sale on The Cape
It doesn't get much closer to the beach than this unique Cape property with a personal lighthouse. Nautical themes are everywhere in this house on the Hyannis Harbor.
More From WBSM-AM/AM 1420