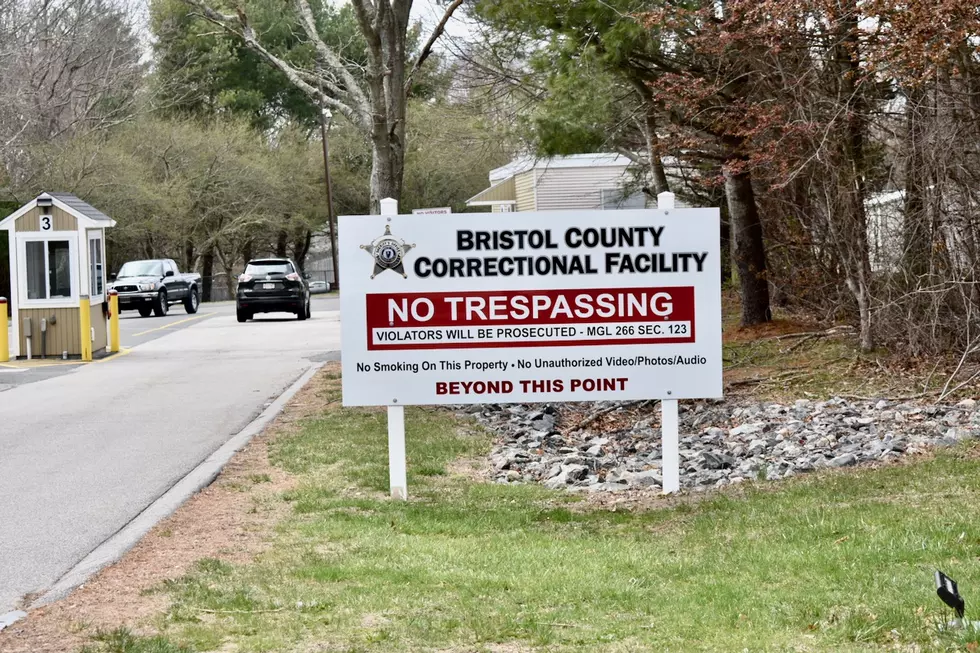 Massachusetts Inmates Might Swap an Organ for an Early Release
Mary Serreze/Townsquare Media
A pair of Massachusetts lawmakers are hoping to play Let's Make a Deal with inmates looking to shave some time off their prison sentences.
Springfield State Rep. Carlos Gonzales has filed a bill to let some prisoners donate organs and bone marrow in exchange for time off their sentence. The bill is co-sponsored by Rep. Judith A. Garcia of Chelsea and Everett.
The Boston Herald reported the bill would "allow eligible incarcerated individuals to gain not less than 60 and not more than 365 days reduction in the length of their committed sentence in Department of Corrections facilities, or House of Correction facilities" on the condition the individual has donated bone marrow or at least an organ.
Proponents of the legislation say it would broaden the pool of potential donors while aiding those in minority communities to find a donor that is a match, which is not always easy.
The Herald reported the bill would "establish a Marrow and Organ Donation Program within the Massachusetts Department of Corrections and a Bone Marrow and Organ Donation Committee."
A graphic displayed by Rep. Garcia during the bill's filing said, "Nearly 5,000 Massachusetts residents are currently awaiting organ transplants." The graphic states the bill would "restore bodily autonomy to incarcerated folks by providing opportunity to donate organs and bone marrow."
No hearing date has been scheduled as yet for the proposed legislation.
Anyone interested in becoming an organ donor should visit the Massachusetts Registry of Motor Vehicles. For questions about organ and tissue donation visit the Massachusetts Department of Public Health.
Would you donate your organs or bone marrow to shave a year off your jail sentence?
Hilarious Google Reviews of the New Bedford-Fairhaven Bridge
We've all been there. You think you've made it with a couple of minutes to spare, only to get caught at the red light as the bridge closes. Some of us turn around. Others wait. What most of us don't do, however, is take our anger to the internet — but apparently, several people have, and the results are both hilarious and relatable.
With an average rating of two stars on Google, our love-to-hate-it SouthCoast landmark proves that it's at least slow enough for those stuck waiting to grab their phones and pour out their feelings online. From glowing to glowering, here's what people have to say about the New Bedford-Fairhaven bridge.
Redditors Try to Explain the Boro/Borough Divide
Newcomers to Massachusetts are probably confused about a lot of things in the Bay State, but what about the casual way we all just collectively shrug over the "proper" spellings of places like Attleboro, Middleborough, or Foxboro?
One Redditor posed the question with a screenshot of Attleboro/North Attleborough on Google Maps. "Can someone please explain this?" MusicNerdDavid asked. Well, MusicNerdDavid, we tried. Here are Reddit's best guesses (and bad jokes).
More From WBSM-AM/AM 1420