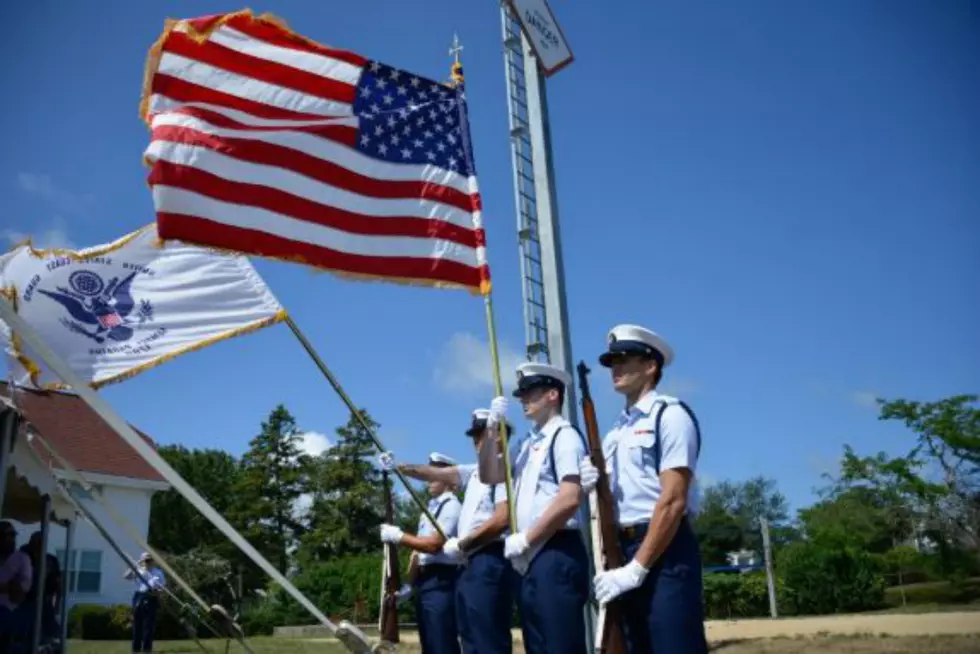 Mass. Seaman Killed in World War I Posthumously Awarded by USCG
U.S. Coast Guard.
BOSTON — The U.S. Coast Guard has honored a Massachusetts man who lost his life during World War I while serving on one of the six Coast Guard Cutters assigned to the U.S. Navy.
Coast Guard First District Commander Rear Admiral Andy Tiongson, U.S. Representative Bill Keating, local Coast Guard units and Cape Cod communities honored Seaman Norman Wood Finch on Monday.
Officials presented Norman's Great-nephews, Stephen and Bradley, with a Purple Heart for making the ultimate sacrifice during WWI.
Norman Finch enlisted in the U.S. Coast Guard on June 7, 1917, and served as a crew member aboard the Tampa. One of the six Coast Guard Cutters assigned to the Navy, Tampa was on convoy duty in European theater when the ship was torpedoed by a German submarine in Bristol Channel, England on September 26, 1918. The Tampa had sunk with all crew members on board.
In 1999, Commandant Admiral James Loy authorized the posthumous awarding of the Purple Heart Medal to the crew of USS Tampa. The Coast Guard continues to identify families who have yet to receive their ancestors' Purple Heart. Visit the Coast Guard Historian's Office for more information.
More From WBSM-AM/AM 1420