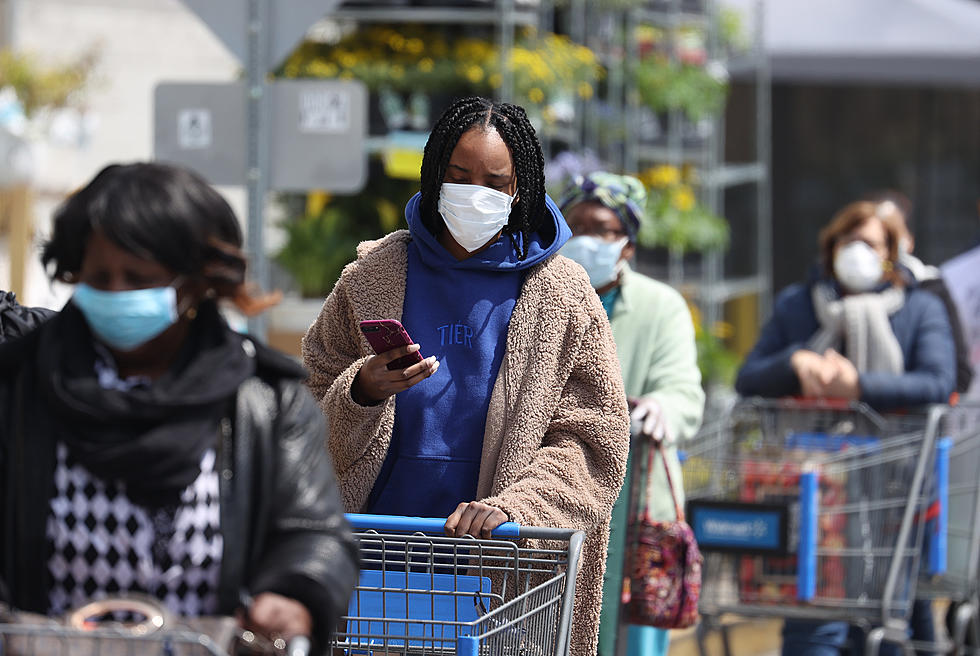 Mask Mandates Spread Fear, Confusion in Massachusetts [OPINION]
Getty Images
Pick a blue state, any blue state, and you are liable to find an increase in fear, confusion, and chaos. Yeah, welcome to Massachusetts. If there wasn't enough panic and confusion last year over the COVID-19 virus, get ready, because here comes round two – but indications are that some residents are prepared to fight back.
Here is what we know at this point: the number of COVID cases, hospitalizations, and deaths have plummeted across the fruited plain since Donald Trump's Operation Warp Speed delivered vaccines in record time to combat the virus. As expected with any viral outbreak, there have been several mutations. The most problematic is a strain known as the Delta variant.
The Delta variant spreads more rapidly but it is still unknown if it is more or less ferocious than the original virus. People do get sick from the Delta variant, and some will die. The Delta variant is apparently whopping ass in the non-vaccinated community but appears to have little inclination to bother kids.
There are roughly 1.8 million people in Massachusetts who have for whatever reason not been vaccinated against COVID. They are paying a price. There appear to be clusters of these individuals throughout Massachusetts. One such place is Provincetown, where several hundred people have been infected by the Delta variant.
Even though fully vaccinated people appear unlikely to suffer any severe symptoms of the Delta variant, officials in Provincetown have imposed a mask mandate. Not to be outdone, Cambridge and Nantucket have now followed suit. Boston has announced a mask mandate for kids under 12 years old when school resumes this fall.
To his credit, Massachusetts Governor Charlie Baker has rejected the idea of a mask mandate for returning students – so far, anyway. A number of parents across Massachusetts and the nation are frustrated that their children may be required to wear a mask to schools and are fighting back.
Several callers to my program have begun to organize parents to oppose any mask mandate that might be issued. So far there has been no mandate issued locally. Those who oppose mask mandates say constant mask use has proven to do little to prevent the spread of COVID and can be hazardous to the health of those who wear them regularly.
Many folks wonder why they might be required to wear a mask again after being fully vaccinated. They should wonder. The politics of fear and confusion are again taking hold and will likely get worse as the warm summer days melt into the cooler indoor days of winter. More non-vaccinated people will likely contract a variant of the virus.
Use common sense to protect you and your family and resist those who will use the politics of fear and confusion to gain control over you again. Resist attempts to return to the foolish and unnecessary lockdown we endured last year.
Barry Richard is the host of The Barry Richard Show on 1420 WBSM New Bedford. He can be heard weekdays from noon to 3 p.m. Contact him at barry@wbsm.com and follow him on Twitter @BarryJRichard58. The opinions expressed in this commentary are solely those of the author.
Tour the SouthCoast's Best Attractions, Food and More From A to Z
From decadent donuts to fields of u-pick flowers, there is so much to delight in here on the SouthCoast. Take a tour of some of the area's top spots, and don't forget to sample some signature foods along the way!
More From WBSM-AM/AM 1420