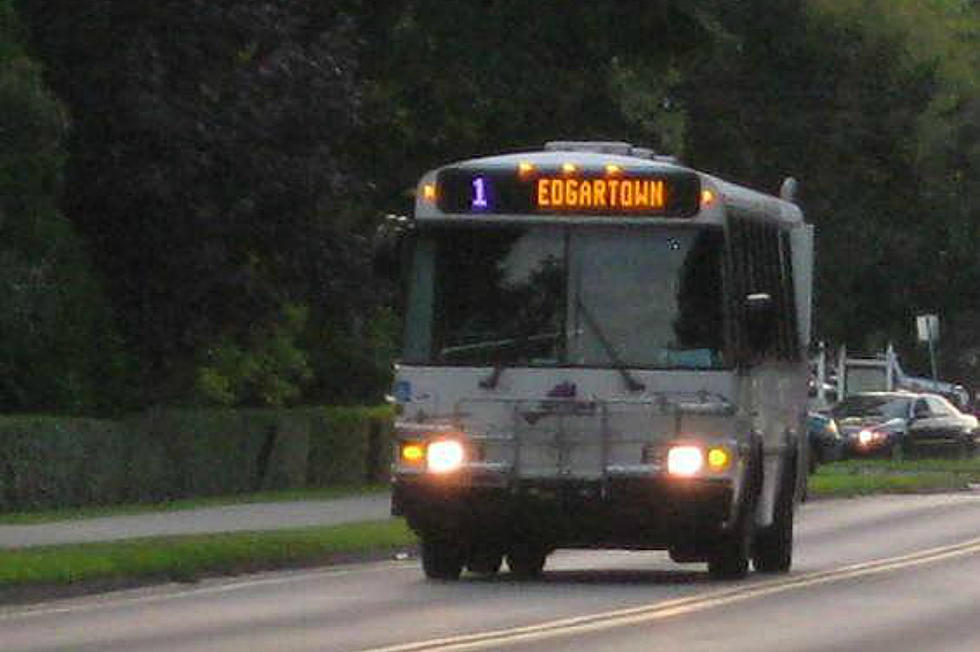 Martha's Vineyard Bus Drivers to Strike at State House Thursday
Martha's Vineyard Transit Authority Facebook Page
MARTHA'S VINEYARD — Bus drivers on Martha's Vineyard have planned to hold a strike rally on Beacon Hill Thursday.
Vineyard Transit Authority (VTA) bus drivers, already on strike due to what they call Transit Connection Inc.'s (TCI) failure to provide a fair contract to its employees, will hold a strike rally at the steps of the Massachusetts State House. The drivers will also call for a state audit and investigation into the Transit Authority's financial records, including all dealings with TCI.
The bus drivers, along with other VTA staff and their allies, say they will call on state officials to:
Compel management company TCI to settle a fair contract with the bus drivers' union, ATU Local 1548, or terminate the company's contract with the agency if it refuses.
Bring VTA into compliance with Chapter 161B of the Massachusetts General Laws by accepting the nominations of and immediately seating qualified community members who are seeking to fill the vacant ADA and rider board seats.
Request and cooperate with a forensic audit of the VTA by the state auditor to ensure the finances of the agency are not being mismanaged by Administrator Angela Grant.
"Workers have not received raises in five years. Meanwhile Administrator Grant has taken massive raises and now earns more than $130,000 annually as she seeks to pad her state pension, while VTA workers struggle to pay for rent, food, and medication," the VTA said in a release.
"Multiple VTA employees live in state subsided housing due to the poverty wages being paid to bus drivers on the island. Others have quit due to the unaffordable health insurance and low pay, leaving a job to which they have dedicated decades of their lives."
Speakers at the rally will discuss the unsafe practices, including what they call a "dangerous reliance on overtime," implemented by Transit Connection, Inc., a Florida-based company hired by VTA to manage daily operations.
Additionally, they will speak about the replacement drivers that Florida-based TCI has brought in at higher cost to taxpayers. Also, the speaking program will feature bus drivers talking about the economic hardship they face in an area with one of the state's highest costs-of-living.
The bus drivers are among the lowest-paid transit workers in the state, despite the higher cost of living on Martha's Vineyard. Right now, there are three vacancies on the VTA Board, including two seats that have been empty for years.
VTA drivers began their strike on June 28.
More From WBSM-AM/AM 1420