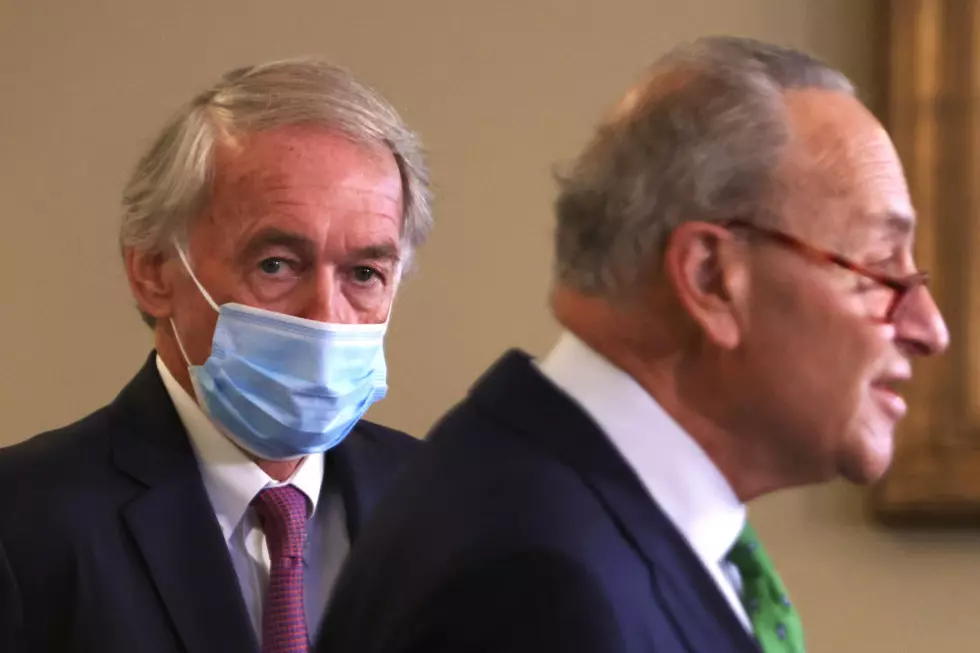 Markey No Longer Radical Enough for the Radicals [OPINION]
Getty Images
U.S. Senator Ed Markey is catching it from his base over his support of Israel during its ongoing conflict with Palestinians and Hamas in Gaza. Israel recently retaliated after several border cities came under a constant barrage of rockets fired from Gaza.
There is much disagreement within the various factions of Markey's Democrat Party over support for the Jewish state. The party's more militant left wing believes the United States government provides too much military aid and support to Israel at the expense of the Palestinian people. Many moderate Democrats believe Israel has a right to defend itself against rocket attacks.
Markey, certainly no moderate, was re-elected last fall with the help of a lot of unaffiliated young voters, attracted by his views on the environment, student loan forgiveness, and other progressive issues. He became a rock star with Rep. Alexandria Ocasio-Cortez's youthful followers when he co-sponsored her Green New Deal legislation. Before that, Markey was pretty much of a backbencher and hardly noticed by anyone.
It appears some of those radicals may be experiencing buyer's remorse.
Last week Markey tweeted out on the latest violence in the Middle East: "The violence must stop and all sides must protect innocent civilians. The Biden Administration should continue being fully engaged to help de-escalate this moment." Another Markey tweet stated, "Israel has the right to defend itself from indiscriminate rocket attacks and no one should fear being forcefully evicted from their homes. We need peace."
Radical heads are exploding all over Massachusetts!
The State House News Service reports that many of Markey's new pals are not happy with him, and that "More than 500 individuals and groups, including former staff, volunteers, donors and endorsing organizations, to sign a statement describing themselves as 'upset and disappointed' with Markey's position on the conflict."
The issue, according to SHNS, is that Markey wants peace. How radical! Why that's almost Trumpian. It seems the signers of this statement don't want to make nice. They believe the U.S. should reassess its alliance with Israel and fully back the Palestinian cause instead.
The one time Ed Markey makes sense and he catches hell for it. Amazing.
Barry Richard is the host of The Barry Richard Show on 1420 WBSM New Bedford. He can be heard weekdays from noon to 3 p.m. Contact him at barry@wbsm.com and follow him on Twitter @BarryJRichard58. The opinions expressed in this commentary are solely those of the author.
Harsh Realities About New England Beaches
Everyone loves a day at the beach and on the SouthCoast, the waterfront is everywhere. But the sand and sun people usually picture in their heads is not always the reality in New England.
More From WBSM-AM/AM 1420