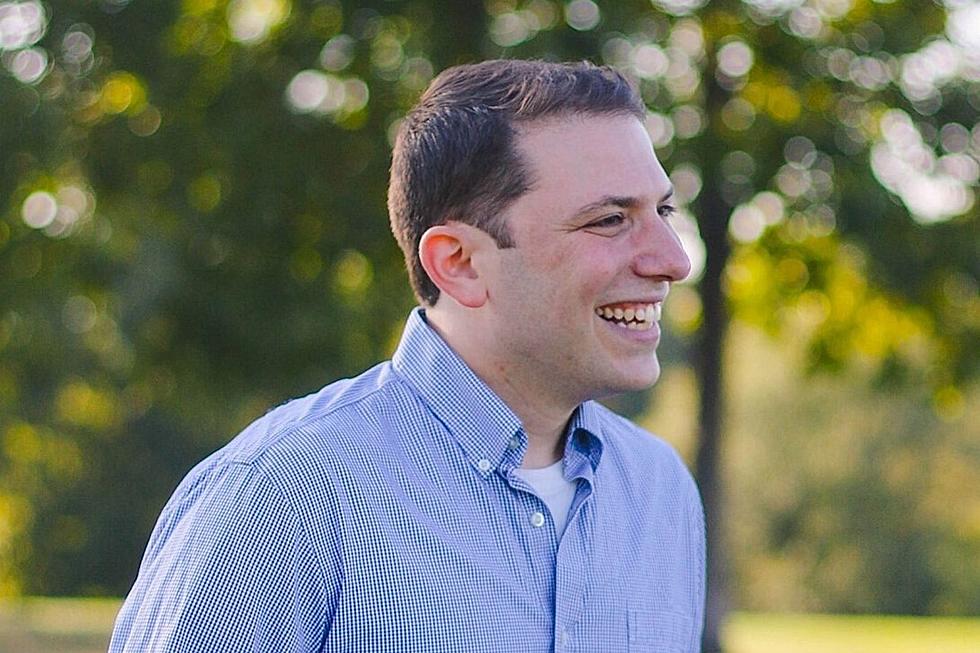 Marcus's MA04 Candidate Profile: Dave Cavell [OPINION]
Dave Cavell via Facebook
As Congressman Joe Kennedy III runs for the U.S. Senate, the election to fill his seat is a crowded field. The 2020 MA04 race is arguably the most consequential election for Southeastern Massachusetts and the SouthCoast in nearly a decade as MA04 covers the western half of the region. My MA04 candidate profile series will feature background on each of the candidates and a questionnaire that provides insight into their vision for the Commonwealth and for the district. Featured in today's profile is former Deval Patrick and Obama aide Dave Cavell.
Even if you haven't heard of Dave Cavell, you have almost certainly heard from him. As a speechwriter for President Barack Obama and First Lady Michelle Obama, Cavell helped craft the soaring oratories that remain a cornerstone of the Obama legacy. A Brookline native, Cavell grew up with a mother who was a progressive activist and public interest attorney and a father who moved to Mississippi to teach at a historically black college and organize at the height of the civil rights movement in 1964. This upbringing led seamlessly into a career of public service.
Cavell started out teaching in the South Bronx as a member of Teach for America. He then began working for Massachusetts Governor Deval Patrick as a speechwriter and Deputy Director of New Media before working for the Obama White House. While at the White House, Cavell helped the president communicate the ambitious policy goals and achievements of his administration to the American public.
Cavell's most recent position was working as an assistant attorney general and senior advisor for Massachusetts Attorney General Maura Healey. During this time, Healey has become arguably the most high-profile state attorney general in the country. Aside from her advocacy on national issues, Healey has been a champion of consumer advocacy and has returned millions of dollars to the pockets of people in the Commonwealth.
Cavell has a B.A. from Tufts University and a J.D. from Georgetown University Law Center.
Cavell's endorsements include Brookline Selectboard Chair Bernard Green, Former Chair Neil Whishinsky, former Brookline Housing Commissioner Christina Wolfe, and Brookline Advisory Board Member Sean Lynn-Jones, along with many members of the town meeting delegation in Brookline, State Representative and Second Assistant House Majority Leader Mike Moran, and Former Obama White House Director of Speechwriting, founder of Crooked Media, and co-host of Pod Save America Jon Favreau. Most recently, former state comptroller and MA04 Candidate Thomas Shack dropped out of the race to endorse Cavell.
1. Why did you decide to run for Congress?
"I'm running for Congress because at this moment of crisis we need people who don't just want to have this job but know how to do this job, and I'm ready to hit the ground running on Day One. This has been my career work. I was born and raised here in the 4th District, and after college I started my career as a fourth-grade public school teacher in the South Bronx, and saw students who were going to bed hungry and trapped in a cycle of poverty that continues to hold back far too many in our country. So I decided to go into a career of public service, helping address inequality and make a change for our communities first in Governor Patrick's State House, then as a speechwriter in the Obama White House, and finally as an Assistant Attorney General and Senior Advisor to Attorney General Maura Healey. As the only person in this race who has worked with a good President in Washington, helped sue a bad President (the Attorney General's Office sued the Trump 50 times while I was there), and stood up to the most powerful special interests in the country, from investigating ExxonMobil to helping beat the NRA in court to putting Purdue Pharma, makers of OxyContin, out of business, I am ready to use my experience to fight for our communities, especially as we navigate a public health crisis, an economic crisis, and potentially even a Constitutional crisis with this reckless President in the White House."
2. How has your campaign adapted to the new realities of the COVID-19 pandemic?
"The health and safety of residents in the 4th District is our top priority, which is why we immediately moved our entire campaign online. But we think part of why we are in this crisis is a lack of leadership and professionalism in the federal government, so we are still trying to reach out to people, do wellness checks, and support critical frontline organizations. We are hosting multiple Facebook and Instagram lives each week with a really great range of guests. This has included doctors to talk about the reality of this crisis, community leaders from all across the district, business owners, students and more. We also created a comprehensive COVID-19 resource page that has national and state resources as well as resources specific to every single one of the 34 towns and cities in the district. My team and our volunteers have also been doing check-in calls with thousands of constituents. While of course we wish we could be communicating face to face, I am really excited about all the ways we have adapted so that we can still stay connected and talk about our shared future."
3. What experiences and qualities do you have that separate yourself from the other candidates in the race?
"I don't just want to have this job, I want to DO this job. There are a lot of smart candidates running in this race. But while the job would be new for all of us, the work is not new for me. I've been on the front lines of this fight both in Washington, D.C., and here in Massachusetts. As an Assistant Attorney General and Senior Advisor to Attorney General Maura Healey, I was in the room and on the team that worked on every policy and action to fight back against the Trump Administration's abusive policies, sue Purdue Pharma, investigate ExxonMobil, beat the NRA in court, and everything else we did. As a Presidential speechwriter in President Obama's White House, I had a front-row seat to every decision and was in the room with experts and senior staff, discussing how to make the moral and practical case for progressive policies. And, I worked directly with the pandemic response team in the White House. Especially, right now in the midst of what might be the largest crisis of our lifetime. We need people in Congress who know what they are doing and who have dealt with these types of issues before. I am that candidate."
4. What do you think is the most important issue facing the country today and how do we address it?
"The most important issue facing us today is clearly the COVID-19 crisis and our response as a country. We are living in truly unprecedented times. Every day during the COVID-19 pandemic, we watch in horror as numbers continue to rise: of those infected and lost, of millions filing for unemployment assistance, of spiraling costs to our businesses and economy.New reports are likely to show unemployment up to 16 percent, the highest unemployment rate on record. That's 22 million Americans without a job – 750,000 of them from Massachusetts. Here in our state, we just had our worst week on record, with 240,000 workers filing claims for unemployment. In the midst of the COVID-19 crisis and in its aftermath, we will have to deal with the unemployment crisis. And we can do that, and tackle the climate crisis, with the Green New Deal.
There are only 50,000 coal jobs left in the entire United States. Today, there are 110,000 clean energy jobs in Massachusetts alone. We need to triple down on creating more jobs installing solar panels, building wind turbines, and growing our clean energy economy in Attleboro, Taunton, Fall River, and across the entire 4th district. We know that the climate crisis is an existential threat to the planet and a call to action for us to make this world safer, healthier, fairer, and more secure. A Green New Deal would allow the US to reach 100 percent renewable energy for electricity and transportation by no later than 2030 and complete decarbonization of the economy by 2050 at the latest. As we move ahead, we must make sure that we don't leave anyone behind. That is why, on day one, I would be proud to join the fight for a Green New Deal, which would allow us to tackle the greatest issues facing our country and our district today: the economic crisis and the climate crisis."
5. What is one of your favorite features of MA04 District?
"I love the 4th District for its diversity in background, race, religion, and experience. It's something I thought a lot about when I was working for the second African-American governor since Reconstruction, for the first African-American President of the United States, and for the first openly LGBTQ state Attorney General in America. I have seen first-hand that our politics and our policymaking and our country only works when we hear and include every voice in every room, at every table, in every conversation.
Despite our differences, we come together in our shared democratic ideals.
To make sure we hear from everyone, we launched our website in English, Spanish, and Portuguese, and are actively working to translate our documents into more languages. I went on Portuguese radio in Fall River and Brazilian radio in Framingham with a translator, and am trying to make sure everyone in this District has a say in the election.

I pledge that, if elected, I would never make a decision, take a vote, or talk about an issue without first consulting with the full spectrum of diverse voices in the Massachusetts 4th."
Marcus Ferro is an attorney practicing in New Bedford and a weekly contributor to The Chris McCarthy Show on 1420 WBSM. Contact him at marcusferrolaw@gmail.com. The opinions expressed in this commentary are solely those of the author. 
Enter your number to get our free mobile app
More From WBSM-AM/AM 1420