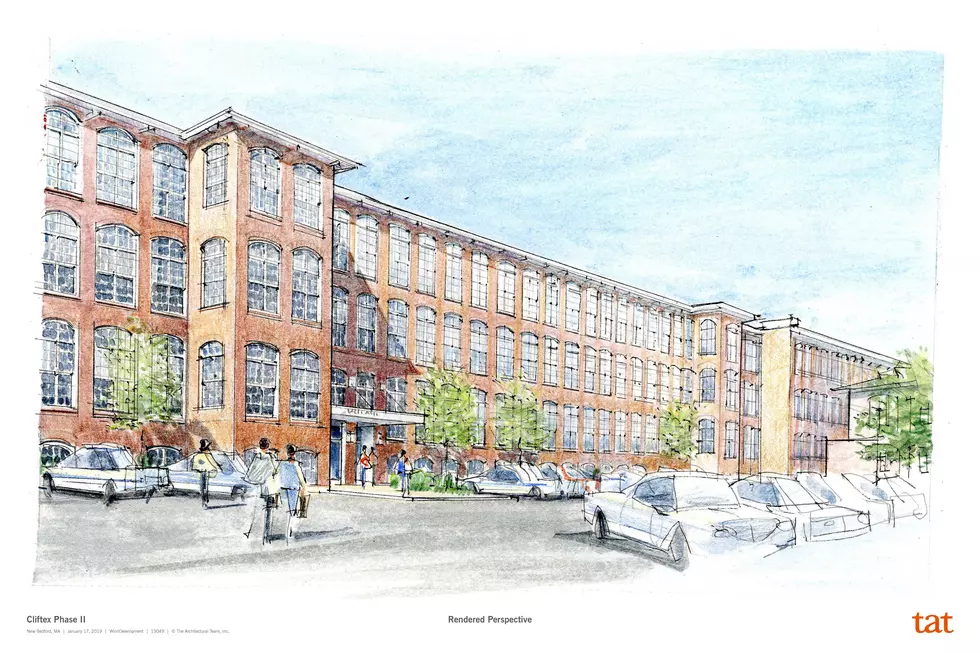 Manomet Place Expansion Project Underway in New Bedford
Rendering provided by WinnDevelopment
WinnDevelopment has begun construction to convert the remainder of the historic Cliftex Mill Building at 170 Riverside Avenue in New Bedford into 71 units of mixed-income housing for adults 55 and older.
The $19 million project will also include an on-site adult-day health center to deliver support services for seniors.
The new construction will complete the reuse of the five-story brick building. The developers opened the 76-unit Manomet Place in 2013.
"We're excited to start work on an expansion of Manomet Place," said Winn Development Executive Vice President Adam Stein.
"We first envisioned this project back in 2012, when we helped this property earn a spot on the National Register of Historic Places. Now, we have the opportunity to create a true mixed-income community that combines the affordable, workforce, and market-rate housing that seniors in the New Bedford area desperately need."
Of the 71 new apartments, 56 will be available to seniors earning below 60% of the area median income.
Mayor Jon Mitchell praised the project saying it will "add more high-quality living options for seniors while preserving a historically significant building."
More From WBSM-AM/AM 1420