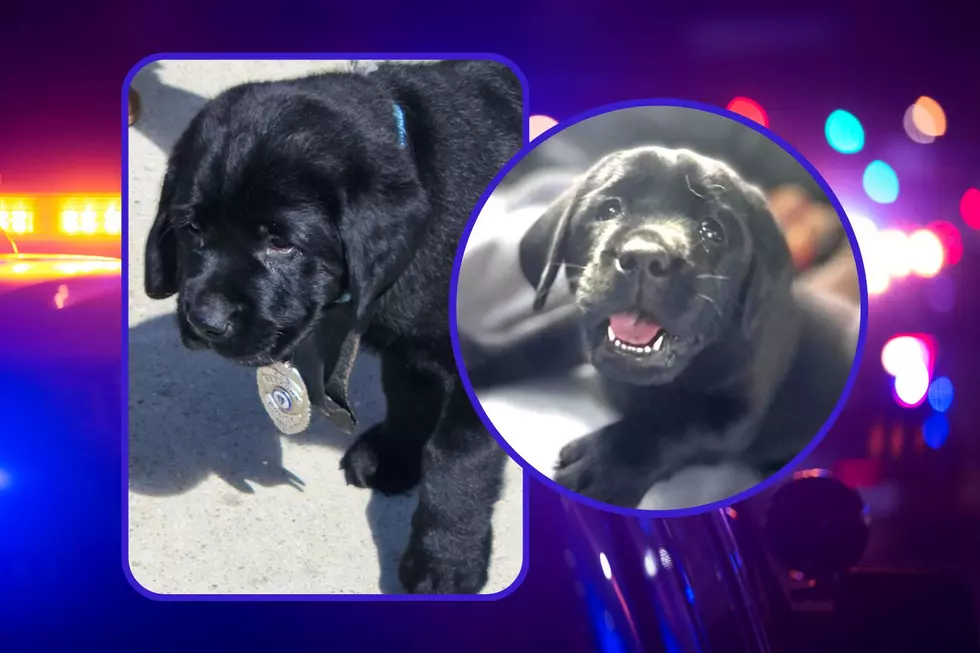 Meet Mac, The Official Comfort Dog for the Seekonk Police Department
Courtesy of Seekonk Police Department
The Seekonk Police Department proudly introduced its latest officer to the force Friday morning, and he may be the cutest officer in the history of the department. Meet Seekonk's new school resource officer comfort dog.
Coming Up With a Name For Their K-9
The department decided to host a naming contest, and after receiving over 3,000 entries from across the country, they narrowed the list down with some help from Seekonk high school students and chose the winner.
His name is Mac, and he is ready to report for duty.
The Importance of Incorporating a Comfort Dog into The Force
"Our school resource officer, Kevin Nagle, is also involved in our critical response team, and through the training and connections he made, he learned about the effectiveness of comfort dogs and how they get kids to open up to police officers and school resource officers about trauma-related incidents," Seekonk Police Chief Dean Isabella said.
Isabella presented the idea to the town's board of selectmen and the town administrator, who unanimously agreed on the idea.
Where is Mac From?
Mac made the trip from Boonefield Labradors in New Hampshire, owned by Peggi and David Brogan.
"They have donated comfort and therapy dogs all across New England for years," Isabella said. "Mac was their 26th donation. They have a passion for getting dogs to departments and communities who can benefit from them."
Mac's Responsibilities
Mac will spend most of his days with the school resource officer, helping children of all ages in the Seekonk school system in any way he can. His presence alone will bring relief to so many students.
"Our hope is that Mac continues to be a valued part of the organization," Isabella said. "He will help us build better connections with students and the Seekonk community as a whole."
Looks like Seekonk isn't the only one with a comfort dog. Keep scrolling to meet Oakie from Dighton.
Dighton Police's First Ever Comfort Dog Oakie
The Dighton Police Department has welcomed its first-ever comfort dog named Oakie and he comes with all the cuteness you could expect.
Here's Even More Dog Cuteness for You ... Shhh, They're Sleeping
SouthCoast "pet parents" share their slumbering fur babies for all to see.
More From WBSM-AM/AM 1420