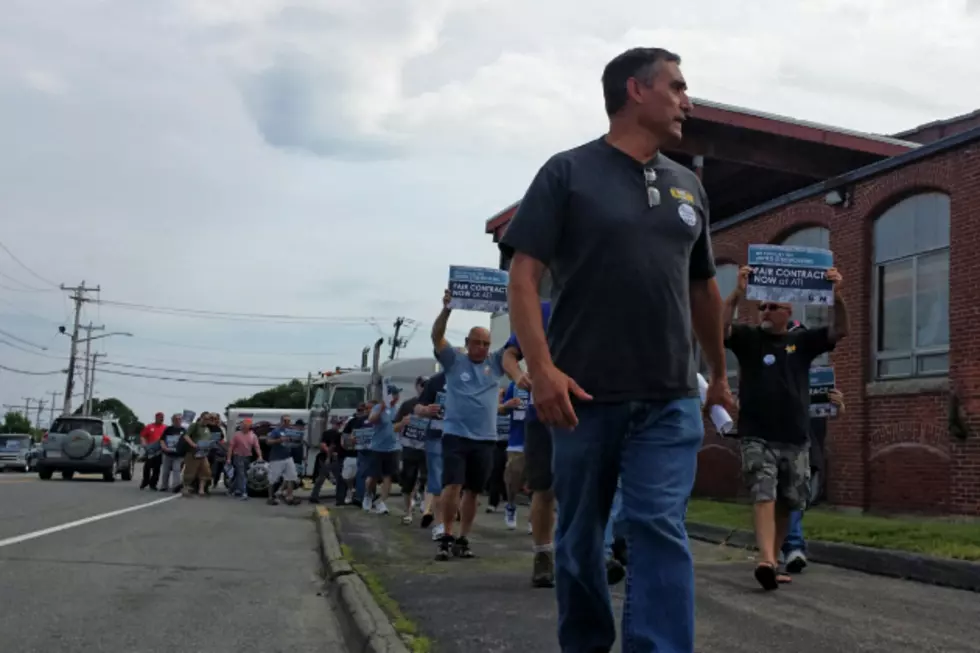 Local Steelworkers Flex Union Muscle
Taylor Cormier/Townsquare Media
Members of the local steelworkers union rallied in front of the Allegheny Ludlum plant in the South End of New Bedford Thursday.
The industry-wide union contract with the steel manufacturer is set to expire on June 30.
Local USW 1357 Vice President Donald Rei tells WBSM News Allegheny Ludlum is looking to turn the clock back 40 years in terms of negotiations. "This company here is taking advantage of a downturn in the industry and they basically want to gut our contract. They want to change our healthcare, make our healthcare completely unaffordable, especially for our retirees, and the actives, also," said Rei.
Allegheny Ludlum has 150 recessionary demands that would reduce time-and-a-half, eliminate a guaranteed eight-hour work day, and do away with quarterly bonuses.
Rei says the union hopes to continue negotiations, and help the company recover from a temporary slump. If negotiations break down, union members could authorize a strike on the company.
More From WBSM-AM/AM 1420